Secure the bag with eSports sponsorships
It's no secret that the competitive gaming culture is growing and sharing the limelight with the likes of other sports. A Reuters report indicated that global eSports revenue would top $1 billion in 2019. Since then, the numbers have continued to increase as more brands have funneled money into competitive gaming leagues via eSports sponsorships.
One thing for sure is that global advertisers and even agents are scrambling to get their market-share slice of the eSports pie. As a result, the global supply of organizations looking to sponsor eSports events is increasing at a phenomenal rate. However, there's a lack of information on how aspiring teams, players, and influencers can secure an eSports sponsor for themselves.
In this article, we'll help you navigate through the seemingly ambiguous process of acquiring an eSports sponsorship.
Here are the basic steps to acquire an eSports sponsorship:
Grow Meaningful Connections Within Your Gaming Communities

Stay In Contact With Gaming And eSports Associations

Start A Club So Sponsors Can Sign You

Market Yourself To Potential Sponsors
What is an eSports sponsorship?
An eSports sponsorship is an endemic or non-endemic brand that sponsors an eSports gaming event, team, or influencer as part of a marketing strategy. Marketing experts claim that the strategy is effective for targeting younger audiences who are more active on streaming sites like Twitch and YouTube instead of traditional forums.
Types of eSports sponsorships
Now, let's differentiate between some of the unique types of eSports sponsorships available to gamers. Just like in other sports, all sponsorships aren't made equal. An ongoing misunderstanding in the eSports community is that the term "sponsorship" is frequently used as a "catch-all" term for all types of partnerships with brands.
@RespawnProducts sponsor us?😳 pic.twitter.com/UI5qlDkJiF

— Wichita State Esports (@EsportsWSU) October 21, 2019
Not only does this lead to confusion among members of the gaming community, but it also inhibits eSports teams and professional influencers from acquiring the type of sponsorship that meets their needs. Brands typically can extend three main types of gaming sponsorships to teams and influencers:
Affiliate code sponsorships
Hybrid sponsorships
Pure sponsorships
But what do these mean, and what are the differences between them? Let's dive deeper.
What is an affiliate code gaming sponsorship?
What are hybrid gaming sponsorships?
Hybrid gaming sponsorships take things one step further because it has all the same components as an affiliate code deal, plus a few additional perks. Aside from a discount code for the team or influencer's followers, the sponsor also provides an internal account, only to be used by the team or influencer for steep discounts on their products. This way, the sponsored team or influencer gets access to heavily discounted products for themselves rather than relying on the affiliate code for a minimal discount.
In addition, the sponsor can also choose to offer the team free or discounted products that they can use during live events, photoshoots, reviews, contests, and giveaways. The sponsor will handle such scenarios depending on how well they can benefit from giving extra products.  Lastly, hybrid sponsors may also reimburse for travel and other expenses related to brand promotion.  Hybrid sponsorships are typically reserved for eSports teams and gaming influencers with mid-tier followings to boost a healthy number of consistent sales for the sponsoring brand.
Getting hybrid gaming sponsorships
Here are our recommendations of the general benchmarks that eSports teams should target before going after this sort of sponsorship:
Excellent players or semi-pro players with dynamic rosters

A proven track record of in-game success

Be an active competitor in regional, national, or international tournaments

Have an established team brand that has experienced monetization success through product sales

Have at minimum 50,000+ active and engaged followers across social media platforms

Prove that their social post has an impact on their follower behavior

Have a professional website for their team, league, or organization

Be an established business entity that is legally registered at the local and federal levels for tax purposes
Here are our recommendations of the general benchmarks that eSports influencers should target before going after this type of sponsorship:  
Multiple hundred thousand social interactions every month

Have at minimum 50,000+ active and engaged followers across social media platforms

Show a successful track record of monetization through multiple channels

Prove that their social post has an impact on their follower behavior

Prove they can drive internal channel traffic to other off-platform channels

Prove their voice/persona is unique and has the potential to reach new audiences

Be an established business entity that is legally registered at the local and federal levels for tax purposes

Have a professional eSports website
Often, affiliate code sponsorships can develop into hybrid sponsorships as a business relationship grows between both parties.  However, first, the team or influencer has to prove their profitability to the eSports sponsor. They can often obtain a hybrid sponsorship once they generate a specific amount of social media traffic, sales revenue, or other key metrics for the brand.
Pure gaming sponsorship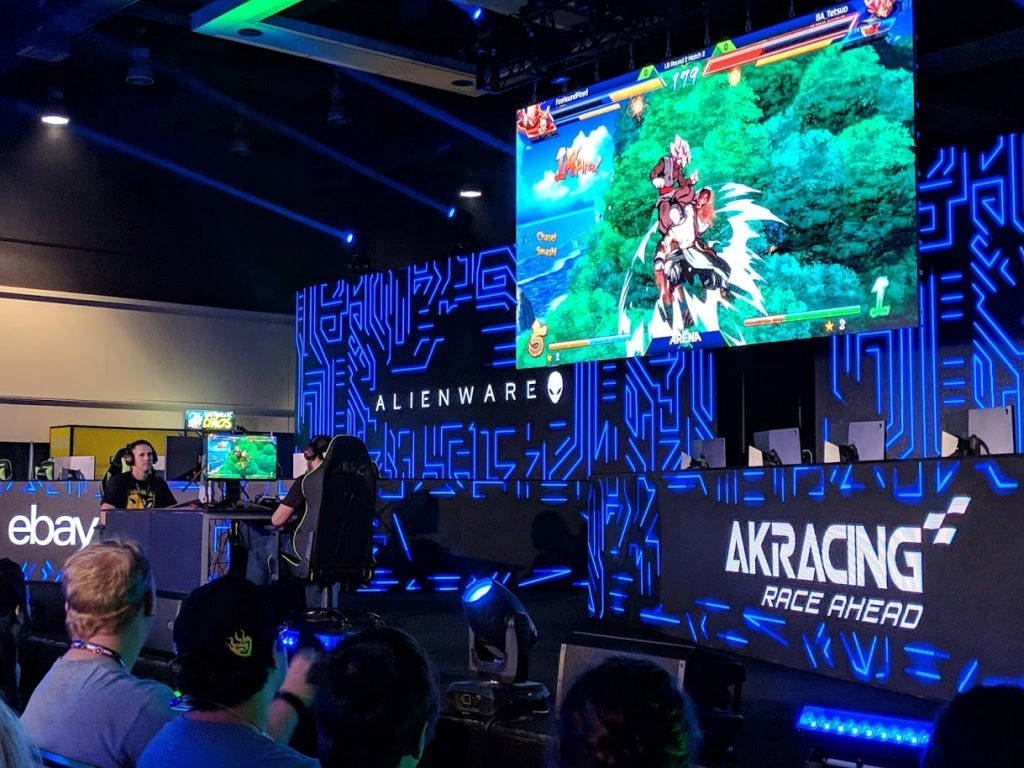 As the name suggests, pure gaming sponsorships are the most sought-after by teams and influencers.  When you obtain pure sponsorship, you get monthly benefits from the brand to promote their business. Because of this, you may get promoted by the brand in their native advertising campaigns, receive lump-sum payments, and have access to free products. In some cases, eSports teams and influencers may even enjoy additional benefits.
This type of sponsorship is typically reserved exclusively for professional eSports teams and influencers in the community with enormous influence and often 500k+ social followings. Because of the lucrative nature of the sponsorship, it's infrequent to get because very few eSports teams or influencers have the social following to justify such a deep brand investment.
Things to remember:
Keep in mind, simply having a profound social following may only get your foot in the door with these types of sponsors. Prepare yourself for a thorough assessment of your follower demographics and deep dive into other analytics and metrics.
Over the last decade, many brands are also becoming wary about associating themselves with teams or influencers that have a history of questionable behavior, use vulgar language, etc. So if your goal is to bring home a pot of gold with a pure sponsorship, make sure to keep things clean.
Potential downsides of pure sponsorships
Contractual obligations may prevent the team or influencer from obtaining other types of sponsorships.

Blackouts for receiving sponsorships from other product categories that the sponsor may see as a direct or indirect competitor

May be forced to use sponsor's products regardless of quality.

Potential to have to adhere to the sponsor's promotional event schedule, which could distract from the team's training schedule or influencer's streaming schedule
The biggest eSports sponsors
The growing valuation for the competitive gaming industry means more money from brands and organizations. We're even seeing a rise in apps that will pay you to play their games are on the rise, but in the eSports industry, it means big-name sponsors and blockbuster sponsorship deals.  Big-name sponsors have the cash and influence to boost a tournament from a relatively unknown to multi-million viewer international spectacle.
Let's go over some of the biggest companies pumping tons of cash into the competitive gaming industry.
Intel
This multinational corporation not only develops lightning-fast processors, but they have also been sponsoring the Intel Extreme Masters, and the Electronic Sports League, since 2006. This effectively makes it one of the earliest eSports tournaments to be running on a massive scale.
Coca-Cola
The beverage company has a multitude of subsidiaries and rakes in a mammoth-sized revenue each year. They sponsored one of the largest eSports tournaments globally, the League of Legends World Championship, where teams are pitted against each other to win a million-dollar cash prize and Summoner'sSummoner's Cup.
But that's not all; the company behind the game, Riot Games, along with Coca-Cola, collaborated with many different cinemas to host over 200 viewing parties in Europe, the U.S., and Canada, simultaneously, for the League of Legends World Championship in 2016.
Comcast Xfinity
A leading internet service provider, Comcast Xfinity, sponsored the popular eSports team competing in League of Legends and Dota 2, Evil Geniuses. They are also sponsoring the Electronic Sports League.
Red Bull
When competitive gaming requires hours of unmatched dedication and strategy building, pro gamers need to rely on energy drinks like Red Bull to play for a solid 13 hours. Hence, it's no surprise when they come forth and become one of the biggest sponsors for eSports tournaments. 
They started out by sponsoring competitions for the reigning Real-Time Strategy (RTS) game, StarCraft, by Blizzard Games. Soon after, they were sponsoring tournaments for the Multiplayer Online Battle Arena (MOBA) game, Dota 2, and League of Legends. That's not all; they also sponsored eSports teams such as Tempo Storm.
Mountain Dew
Besides being the unofficial drink for gamers everywhere, Mountain Dew also sponsors numerous eSports teams such as Team SK Gaming, Splyce, and Team Dignitas. The company also started its league, titled the Mountain Dew League, to help amateur eSports teams make it to professional-level status.
Airbus
In 2017, the company responsible for developing advanced aeronautics revealed that they would be sponsoring the eSports team Out of the Blue.
Audi
Similarly, in 2017, the German automobile company, Audi, started sponsoring eSports team Astralis for the popular game Counter-Strike: Global Offensive.
Mobil1
Mobil1 sponsors the Rocket League Championship Series, which is fitting considering how Rocket League is about remote-controlled cars playing soccer.
T-Mobile
In 2017, the wireless carrier service sponsored the Twitch Esports Arena held at the Los Angeles' Staples Center. The same year, they started sponsoring large eSports organizations like Cloud9 and TSM.
Largest sponsorship deals that developed the market
The biggest sponsorship deals in the market are divided based on the nature of the sponsor. The sponsor can be an endemic or non-endemic brand, but this doesn't influence their sponsorship impact on the industry. In eSports, endemic brands are companies that create, develop, and sell products related to eSports. This can include tech, hardware, and other software companies.
On the other hand, non-endemic brands create and sell products that aren't particularly used in eSports.  According to the Global 2018 Esports Market Report, ever since 2017, the eSports industry has seen an increase in the number of sponsorships from brands that fall outside the community. They offer an enormous boost to tournament prizes and support to eSports teams.
The support is generally aimed at younger users and consumers in an attempt to gain their favor by supporting their favorite games and eSports teams. There are signs this marketing technique will be successful with eSports fans.
Top eSports sponsorship deals
In 2019, we witnessed many A-List brands make the list of the most notable eSports sponsors. Whether designer brands, automobile companies, or fast-food chains, many of the most prominent names are entering the scene with bombshell sponsorship deals.
Team Liquid x Honda
This year we saw some phenomenal sponsorships, which include Honda sponsoring Team Liquid. It looks like eSports is a prime area of interest for automobile sponsorships – brands like Honda realize that it's a great way to target young audiences and make a favorable impression on them from the start. The news of Team Liquid's partnership broke along with a trailer for a series of original content to promote Honda.
Cloud9 x BMW
In March of 2019, Cloud9 announced on Twitter that they were set to partner with the German automobile manufacturer, BMW.  The tweet got numerous likes and retweets. The organization has already dropped promotional videos that show off its collaboration with BMW. It looks like they're aiming to spread a hidden message that willpower, rather than size, is the determining force behind gaming skills.
Fast, agile, fearless…

This is @C9Aspen, Competitive Overwatch Pro Player for Cloud9

🎥 Cloud9 x @BMWUSA – It's Character that Drives Performance // #socalbmw #ad pic.twitter.com/hzVprV86tn

— Cloud9 (@Cloud9) March 30, 2019
LPL x Nike
When myriads of brands come out to support eSports teams, influencers, and tournaments, it was about time that the leading name in athletic apparel, Nike, enters the scene. In February, Nike signed a four-year agreement to sponsor the League of Legends Pro League. For the next four years, the deal means at the League of Legends Pro League, all players, referees, and managers exclusively wear Nike-sponsored gear on days when a match is scheduled.
Considering how the LPL is the highest-ranking LoL tournament in China, it comes as no surprise to anyone that the reigning brand in sportswear is sponsoring eSports events.  Because of how popular LoL is in China, the Pro league tournament is the most-watched eSports competition in the world. Everyone expected that if Nike ever ventured into eSports, it would be to go after the big leagues.
How to get an eSports sponsor
But what about amateur gamers and influencers who want to start a team or get noticed by well-known sponsors? And people just starting out? Here are some recommendations on how to begin your journey:
1. Grow meaningful connections within your gaming communities
Being good at a game isn't the only consideration that gets you a sponsorship. Remember, eSports and gaming are an international phenomenon, so there are probably thousands of players, at a minimum, who are better than you. That's just the reality of things. Hence, trying to market yourself as the best just won't cut it, as you have to constantly prove it on the big stage for years at a time.
However, the good news is that you don't have to be the best in a game to amass huge followings. Realistically, you don't even necessarily need to be very good at all, as many gamers become famous simply off personality and charisma alone.  Remember, most sponsors are far more concerned with how well you can convert your followers into their customers than they are concerned with your death-to-kill ratio.
Focus on building a personal relationship with your followers. Take time to understand them and their motivations for following your content. Your primary goal should always be an entertainer first and a gamer second.
The truth is that if your followers were only interested in seeing the best in-game performances, they likely wouldn't be following you. They follow you because you offer a little something that no one else has. A niche.  Discover what that "little something" is and make it your hallmark persona.
2. Stay in contact with gaming and eSports associations.
Once you start developing a following and an audience, you need to get under the spotlight. But how's an amateur gamer get the attention of global conglomerates and sponsors?  The answer – through eSports associations that act as the point of contact between players and sponsors. Hence, it's beneficial when you're constantly in touch with leading people in different marketing organizations, whether it's representatives, spokespeople, or managers.
The main point is that you have to keep coming into contact with them and demonstrate your skills and charisma. Try being an active member by being present at association events to show that you're interested in where eSports is heading in your country.  Usually, brands that want to sponsor players or teams send inquiries through such associations, then forward them to suitable candidates.
3. Start a club so sponsors can sign you
To get a sponsor, you need to be a part of an eSports club because brands can't account for a single eSports player. They need a legal person or another company to add it to their accounting books.  A registered eSports club is how many sponsors account for expenses they incur when they pay for a professional eSports team to attend a tournament.
So before sponsors can start funding your team or your path to an international eSports career, you need to form a club structure with the necessary members.
4. Market yourself to potential sponsors
As we said before, brands aren't looking for the best players – there are millions of those. What sponsors need is a charismatic personality who can positively impact the audience, and brand perception and drive sales revenue. It would be best if you were seen as a respected member of the community, for which you can use social media sites and other platforms such as YouTube and Twitch.
In the end, it all comes down to a combination of different factors. We highly emphasize that you know what you're good at, approach local associations, maintain a favorable presence online and offline, and try to contact sponsors online. That way, when they eventually consider you, an old post that shows you've been interested in the brand will act in your favor.
So are you really prepared for an eSports sponsorship?
Now that you know a lot more about eSports sponsorships, the next question you may be asking yourself is "Am I ready?" The truth is, oftentimes, sponsorships may not be given to the teams or influencers who have the most talent, have the largest followings, or who are the most deserving of them.
For eSports sponsors, it's all about the business bottom line, and they will invest only where they can see a return on investment. So if you are still struggling to find a brand or company willing to take a chance on an unknown, don't worry. Keep a chip on your shoulder because one day, they may be knocking on your door asking for you to sponsor them.
And, if you're at the stage where you're looking for sponsorship, make sure you also understand the values of having an eSports Agent representing you.
eSports sponsorships infographic
For your convenience, we have created an infographic detailing the major steps for receiving eSports sponsorships.
It's time for you to get involved in the comments! What has your experience been with eSports sponsorships? Are they worth going after, or are there better ways to get financial support from brands? Share down in the comments, and remember to share this article on social media!