Are you still posting spammy links in FB groups? Give these tips a try instead.
Are you still struggling to grow your eSports brand? If so, you probably aren't properly leveraging Facebook Ads! This article will explain what you need to know.
The veil has been lifted, and now it's no secret that eSports have skyrocketed from once back-alley tournaments and niche followings to a multi-billion dollar industry. The rapid ascent of eSports has inspired millions of gamers, entrepreneurs, and large corporations to want to get a slice of the action and profit from the global phenomena. 
Participation can include things such as becoming a streamer on platforms such as Twitch, competing in professional-level tournaments or creating your own eSports team. Regardless of the route you choose, there is a massive opportunity that could lay ahead of you
One of the most significant challenges for those just getting started in the eSports world is navigating all the different components that make up a somewhat fragmented industry. The industry as a whole does not yet have a single organizational body like the NCAA or NFL or a straightforward way to monetize the sport at scale. 
Due to this, eSports is still very much the wild west for advertisers, league organizers, and independent fan start-ups. These groups share the same problem of getting their brand or products in front of the right audiences at the right time.
Facebook Ads are helping to solve this problem for many businesses and brands. And it makes sense; Facebook is one of the largest websites in the world and has billions of users. We have seen that eSports brands have not been leveraging this tool nearly as much as they should. 
The biggest problem with big and small eSports brands is, without a doubt, their marketing. While we are on the subject of marketing, what exactly is eSports? Let's be honest, and if you were to ask ten strangers, you would likely get a wide range of different answers. 
Does it only include players who compete in professional tournaments? 

Does it include streamers? 
As you can see, if you were trying to develop a marketing campaign, you might find yourself banging your head against the wall asking endless questions. 
Understanding that these blurred lines exist is essential for you to recognize upfront. Your challenge will be to overcome them.
However, you are in luck because we will give you the tools to help overcome your eSports branding challenges in this article.  The remainder of the article will discuss Facebook Ads and, in particular, the critical concept of "targeting." Even if you aren't growing an eSports brand specifically, but maybe another niche, the information will remain equally relevant!
Targeting the right audience is critical
Targeting is essentially the act of tracking users online through the use of a tracking mechanism such as a "pixel" or a "cookie." The goal of targeting is tracking a user's online behavior to present them with targeted advertisements.  If you have ever browsed a website, and later on a completely unrelated website, you saw an advertisement from the previous site, congratulations, you were targeted!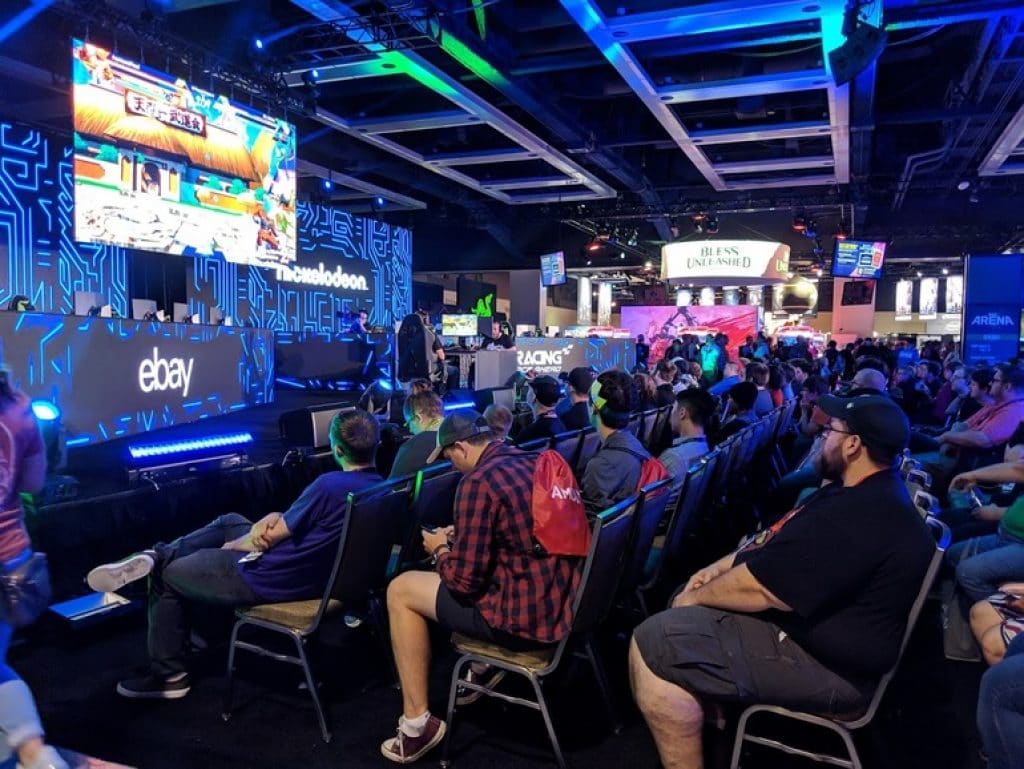 Likely ten years ago, this would have been creepy, but it's so common now that you probably no longer notice it happening. Many of the most prominent companies in the world deploy targeting or remarketing when browsing their site.
Effective audience targeting is not only crucial to eSports but also every industry imaginable. Whether you are a major online retailer like Target or a small blogger, you should learn how to effectively target on Facebook if you want to succeed in growing your eSports brand. 
Related Post: Why You Need an eSports Team Website
A significant reason why tech companies like Facebook and Google are worth so much money is that they offer proprietary audience targeting systems to help people like you solve your biggest problems. What are those problems exactly? 
Getting your eSports brand/product/call-to-action in front of the right audiences

Targeting specific eSports audiences based on their online behavior 

The ability to scale your eSports marketing efforts at-will
Suppose this is beginning to sound more like a marketing blog rather than a traditional eSports article. In that case, it's because growing your eSports brand footprint on Facebook will require you to think more like an online marketer. 
The days of dropping off random links in Facebook groups hoping that you will gain followers, sell products, or recruit team members are long gone. 
Despite that behavior likely to get you banned from groups or Facebook altogether, you would benefit a lot more from finding the effective marketing strategies deployed by the world's biggest companies and the most effective online marketers in the business.
Understand the power of the pixel
Facebook, in particular, is one of the best platforms for reaching specific audiences. This is because you can target audiences based on a ton of different factors. Although targeting functionality is critical, Facebook's pixel is the secret sauce that makes the platform genuinely shine. 
Not to get too deep into the technical jargon, basically, when a person visits your website, Facebook's pixel can track and report the various on-page behaviors of the user. Then, later on, you can remarket to them based on their behaviors.
For example, let's say you go to Macy's website and put a Christmas sweater and jeans in your online cart. But, for some reason, you decide not to purchase the product. Facebook's pixel can record that you showed an intent to purchase, and they can present those same products (or similar products) to you in your Facebook new's feed as an advertisement.
I know this may sound complicated, but honestly, it makes much more sense once you see the process in action. 
Also, it's very much something a true beginner to Facebook Ads can learn and doesn't require a background in social media marketing! We went through a Facebook Ads course and gained A LOT of helpful information.
The reality of building an audience
The truth is, building up a substantial audience for your brand (hundreds of thousands) organically in eSports can potentially take years. Even if you were to grow your audience to that number, let's say in a Facebook group, you don't know much about your audience other than the fact that they like eSports. That's it! 
This information doesn't tell you precisely the types of products they are interested in, what they are looking for currently, or if they are likely to take action. Sure, you can do things like solicit feedback from your followers or produce quality content and measure the number of shares. Still, again, you will likely walk away with very little helpful information.
The key to growing your eSports brand in 2021 and beyond is to leverage tools just like Facebook Ads to reach your target audiences more effectively. 
Seriously, not leveraging some form of paid advertisements to grow your brand is like trying to cook a full dinner with the heat from a single match! There are so many tools available to you to unlock massive potential in your brand if you take them seriously.
The road ahead to growing your eSports team
There is too much information on targeting and Facebook Ads to include everything in this one article. We highly suggest attending free training if your ultimate goal is to build your eSports brand on Facebook. So if you are still posting random links forums and not getting anywhere, give this a shot and let us know how it went.