More difficulty and modes than meets the eye
Adjusting your difficulty settings before you start your save might seem like the only thing you can do regarding general in-game difficulty, but what if you could enable it during a playthrough? This guide will show you how to change difficulties and game modes in The Forest. 
The Forest is full of features that allow you to tweak each new game you start, and one of the main things you have to adjust is the difficulty of the world around you. However, there's much more to the difficulty system in this game, and we will be covering a largely unknown set of game modes and difficulties that you can enable in your worlds. 
Two of the most popular difficulty presets are Peaceful and Creative, as those allow you to experience the world however you see fit. We'll first show you how to enable those if you plan on starting a game or already have a save. 
Enabling Peaceful Difficulty & Creative Mode
First off, let's start with the Peaceful difficulty and Creative Mode. Although Peaceful and Creative are technically on the same list of difficulties, one of the two isn't considered a difficulty. Peaceful is a difficulty setting, just like Hard or Normal is. 
Creative mode, on the other hand, is categorized as a game mode. Later we'll show you how you can enable these modes/difficulties if you have a pre-existing world and the difference between game modes and difficulties.
To start a world in either Peaceful difficulty or Creative mode, you only have to start a new game and then select one of these two options to enter your game with. This is the easiest way to start a Peaceful or Creative playthrough, but it will only launch your game in that specific mode without any other difficulty settings. Applying difficulty settings to something like Creative mode is possible, and that will also be covered soon.
Enabling Peaceful or Creative Mode on an Existing Save
Now, if you're enjoying yourself in a world that you've already started and want to change the difficulty or game mode on the spot, then you're going to have to use console commands. To use console commands, you'll need to enable the console itself. This can be done by simply heading to the main menu screen and typing 'developermodeon'. Typing this in will allow you to open up the console when you load your world by pressing the F1 key on your keyboard. 
Once you've enabled and opened the console in-game, you can then type in the following commands to change to either Peaceful difficulty or Creative Mode: 
setgamemode creative

setdifficultymode peaceful
Disclaimer: Anything regarding console commands will only work on PC; you can't do any of this if you're playing The Forest on a console. 
Peaceful Difficulty
Now you know how to switch to this difficulty, but what exactly does it entail? Well, peaceful mode basically removes all enemies, such as cannibals and mutants, from your game. This difficulty is great for people who want to build peacefully or explore the world without worrying about the many threats this game throws at you.
Things like hostile fauna and gore will still be present in this difficulty, so it still isn't peaceful enough for kids to hop on and play.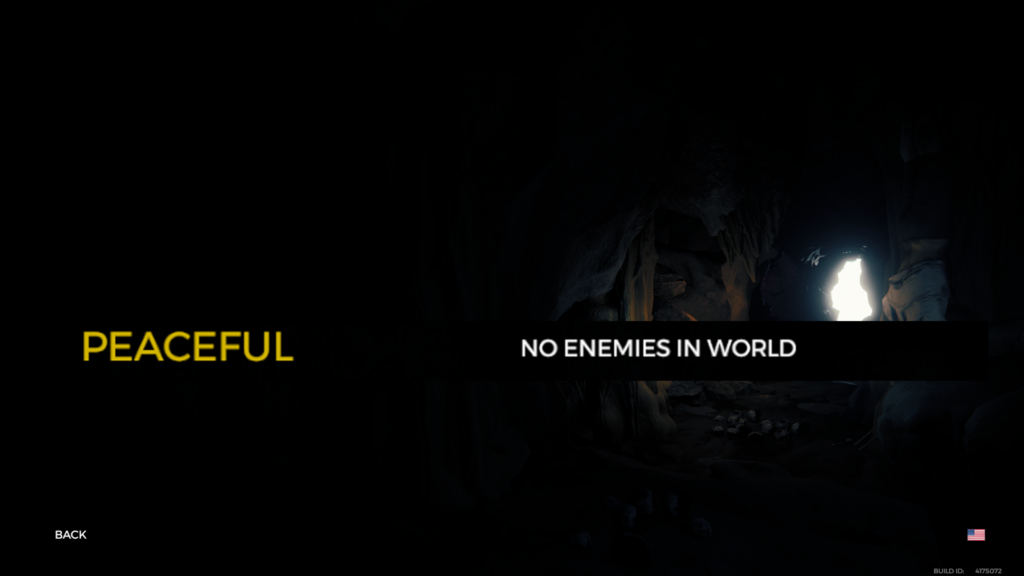 Creative Mode
Simply put, the creative mode is a game mode that lets you do anything in the Forest. You don't have to worry about surviving, and you don't have to watch out for pesky cannibals or mutants. Additionally, you'll have infinite resources to build anything that you want on the spot in creative mode.
There are 3 ways to enable/unlock creative mode in a world: 
Start a creative mode save

Finish the main storyline in a regular survival difficulty save and then switch to it at the end. 

Turn on the console and use the console command mentioned above.  
Changing difficulties
If peaceful and creative mode isn't your cup of tea, then that's not a problem. There are other survival difficulties that you can switch to if you're playing on a standard game mode save.
These difficulties are Normal, Hard, and Hard Survival.
Playing on normal difficulty can sometimes get boring quickly, and it's possible to switch to a more challenging difficulty if you're tired of your current one. This can, once again, be done via console commands, so if you haven't enabled the console yet, make sure to read earlier sections of this guide.
Given that we already presented the console command for the Peaceful difficulty earlier in the guide, here are all of the console commands for switching to the regular survival difficulties: 
setdifficultymode normal

setdifficultymode hard

setdifficultymode hardsurvival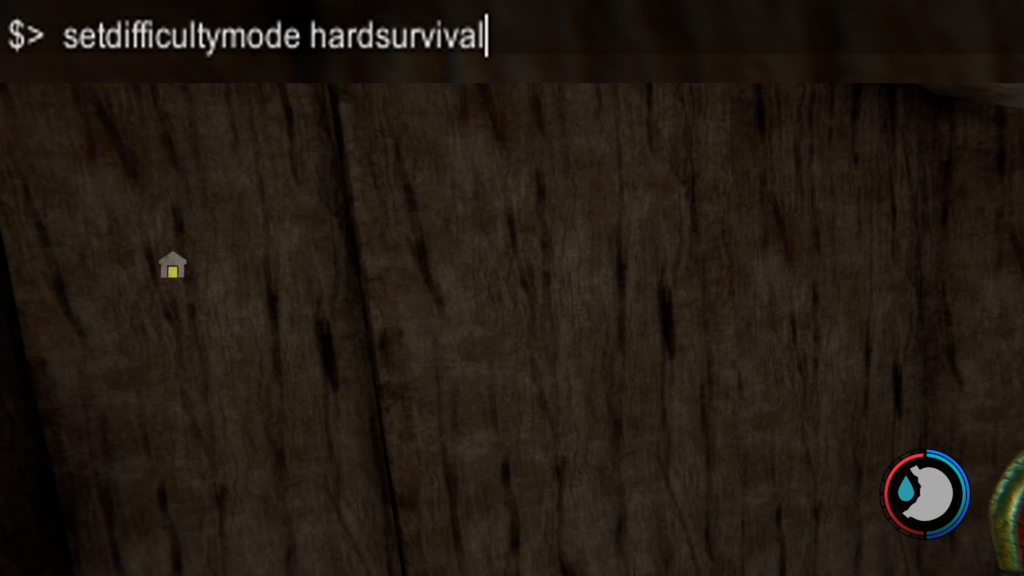 Other game modes
You can switch difficulties as long as you're in a standard game of the Forest. However, attempting to switch to these difficulties whilst in creative mode won't really work because of how it's structured. So, if you're looking to switch from creative to standard mode, then you'll have to type this into the console: 'setgamemode standard' 
Believe it or not, there are other, smaller modes that change some minor aspects of the game. These smaller game modes aren't really anything special, and can be enabled via the console. One thing to keep in mind is that enabling these won't override Standard or Creative game modes.
These are all of the minor game modes currently available: 
Vegetarian Mode – this mode stops cannibals and mutants from spawning during the day, but it only applies to the surface. Caves will still be full of cannibals.

Vegan Mode – identical to the 'Peaceful' difficulty, but it's a reversible mode 

Raw Meat Mode – enabling this mode activates permadeath, and it can be used with other difficulties.

Tree Regrow Mode – 10% of cut-down trees will grow back after you sleep, making it optimal for building larger bases

Allow Building Destruction Mode – an interchangeable mode that allows you to either destroy or protect player-made structures
The options to enable/disable the 'Tree Regrow' and 'Allow Building Destruction' modes can be found in your in-game options 'Gameplay' tab.
As for the Vegetarian, Vegan, and Raw Meat modes – those can only be enabled via these console commands:
vegetarianmode

veganmode

rawmeatmode 
If you want to disable the effects of the three aforementioned modes, then simply type 'meatmode' into the console. Meat mode will reset any mode-related changes made to the game.
Final thoughts on difficulties & game modes in The Forest
Rarely does a survival game like this offer so many difficulties and other small modes. There's a reason why The Forest is as popular as it is, and we hope that its sequel 'Sons of The Forest' sticks to what made the prequel so good in the first place.
Now you should know how to change difficulties & game modes in The Forest. If you're interested in learning more, we have a whole list of guides dedicated to this game. We'd recommend checking out our The Forest Beginner's Guide if you're still fairly new to the game.