Browse the Bandit Camp Vendors' Inventories
Facepunch introduced the Bandit Camp to RUST on August 2nd, 2018, in the Bandit Town Update. Set in the backdrop of a swamp, players will find a suite of interactable amenities, such as the Air Wolf Shop, the Casino, the Marketplace, and a series of NPC vendors scattered across different shop fronts. Since the Bandit Camp's release, additional updates and continuous improvements have been made to this monument.
Amongst those numerous updates have been the addition of new shop vendors and modifying existing shop vendors' inventories, sometimes adding and removing items altogether. As a result, we've put together this guide to provide an updated source of information on the current state of items made available at the Bandit Camp monument.
Below, you will find the individual Bandit Camp vendors, as they appear on the in-game map, and an up-to-date list of their inventories, including additional metadata that may help you plan the ever-dangerous trip(s) to and from this monument and allow you to maximize your visits and reduce your risk.
Bandit Camp Vendor Shops
Black Market Vendor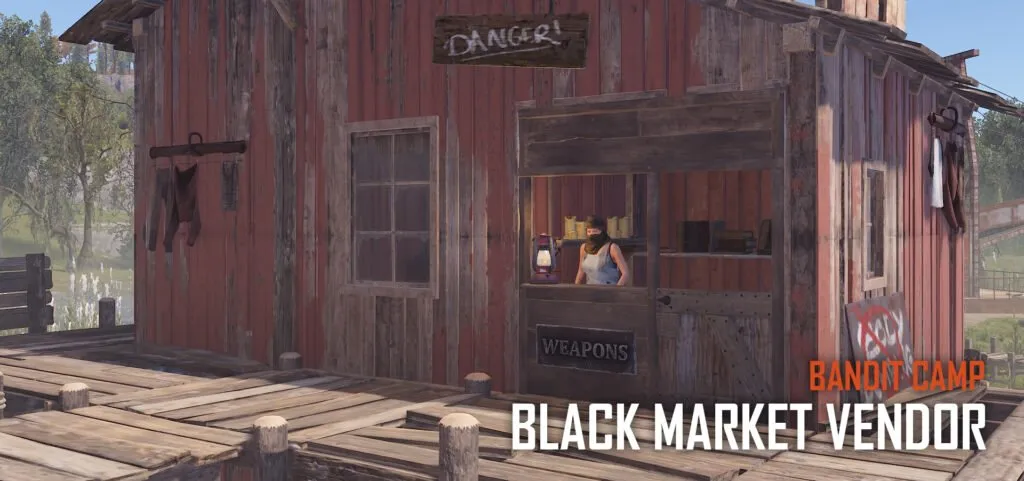 Building Supplies Vendor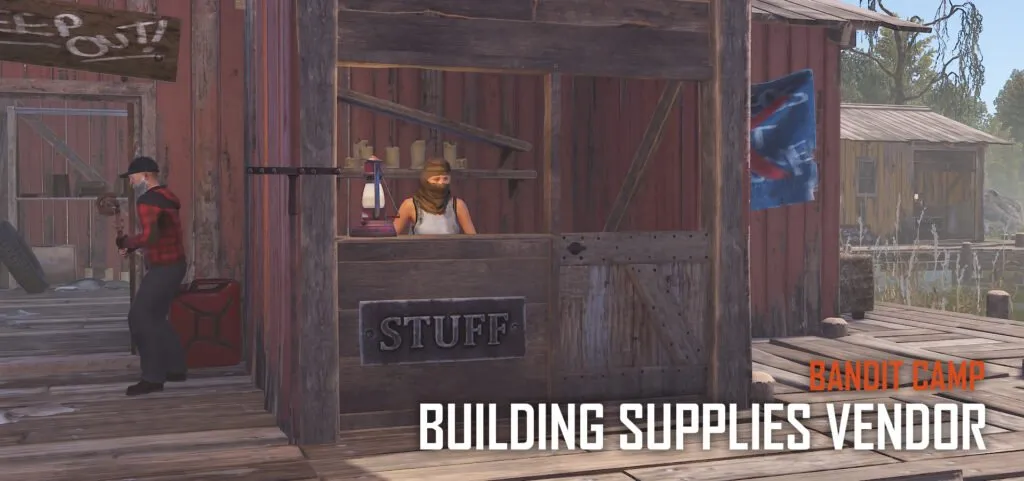 Farming Vendor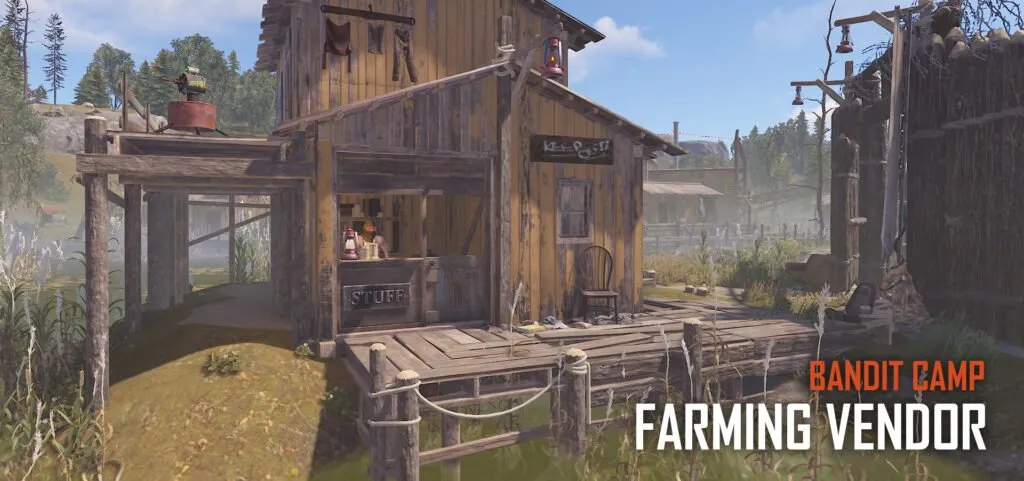 Food Market Vendor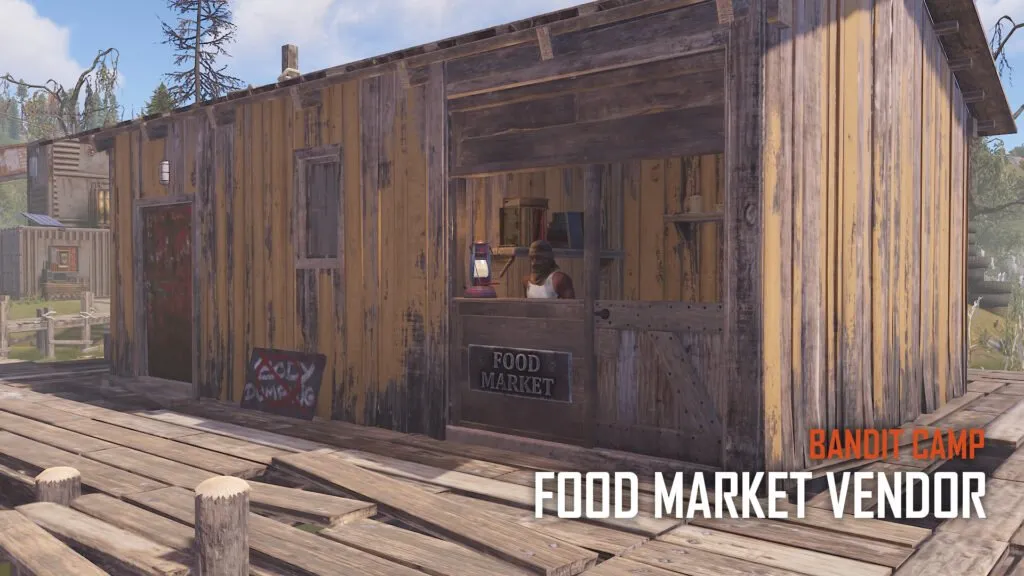 Produce Exchange Vendor
Scrap 4 Sale Vendor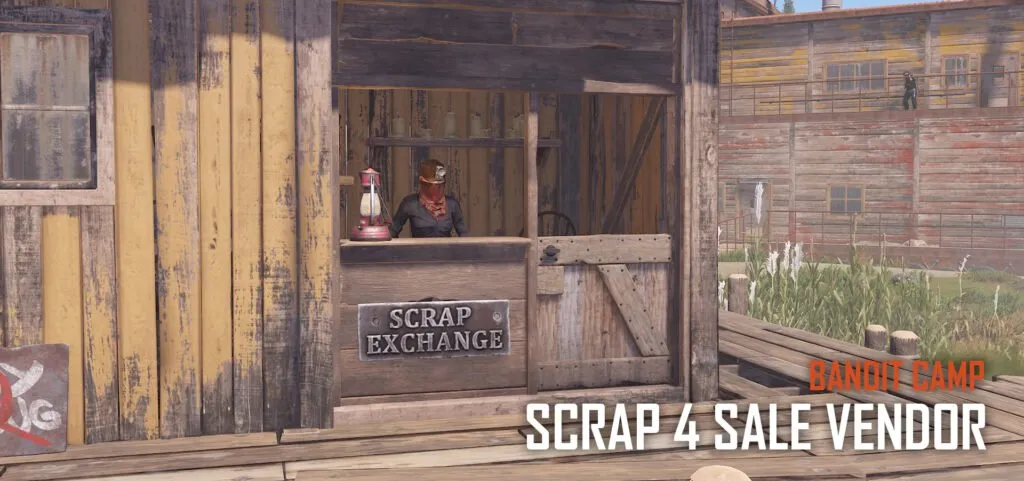 Vehicle Parts Vendor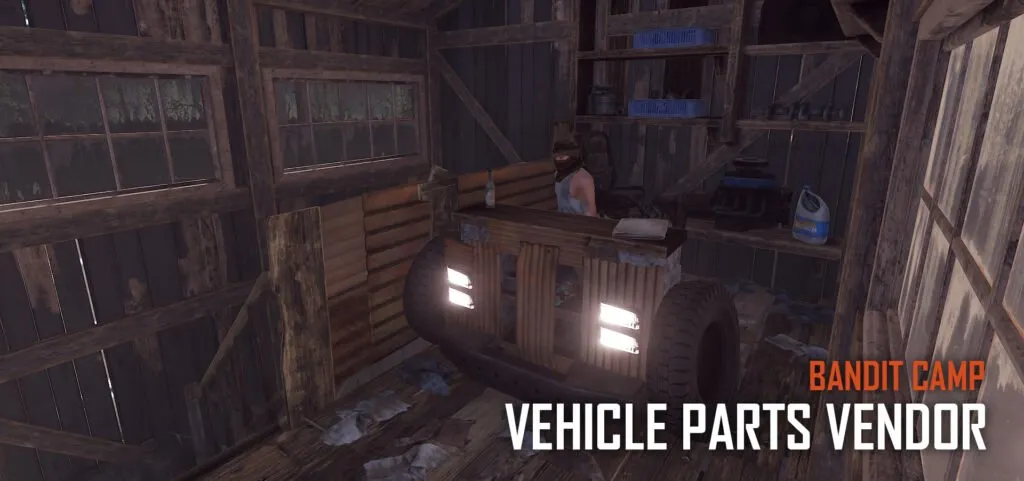 Final Thoughts on the Bandit Camp Vendors' Loot Tables
The Bandit Camp monument offers RUST players a plethora of amenities and services, such as the Air Wolf Shop and the Marketplace, but the Bandit Camp vendors are the primary draw for this location unless, of course, you have a gambling addiction.
It's our hope you'll be able to find creative uses for the above vendor loot tables and use them as a resource that can help you and your teammates intelligently plan out your visits to the Bandit Camp by knowing what's for sale, how much it costs, and how many of each item you can acquire.
If you're a server administrator or plugin creator, these loot tables can help to serve as a reference point, especially if you ever need to run a sanity check or reset your customizations. Be sure also to check out the companion RUST Outpost Vending Machine Loot Tables guide.