An in-depth guide on how to find and collect basic resources in Forever Skies
Make no mistake: amidst its stunning vistas and fascinating worldbuilding, Forever Skies is a survival game to the core. That said, it should be clear that collecting and making use of various resources will be an integral part of the game. While some resources are very obvious and easy to collect, others can be more obscure and hard to come by. Learning where to collect these materials and what they can be used for is vital to survival and advancement, especially when most of your materials will have to be recycled from old-world stuff.
This guide will walk you through the process behind gathering each of the game's standard resources, explain how they can be used, and offer advice on the best places to find them.
How to Get Metals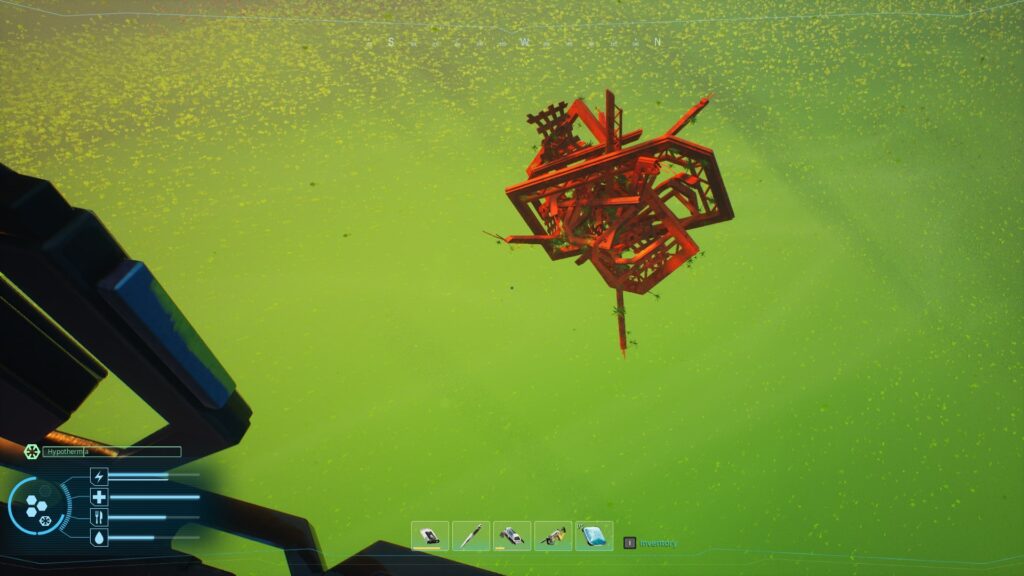 Metals are one of the two most basic resources in Forever Skies, and are used in tons of basic recipes, airship modules, and can even be refined into more useful parts. Metals are pretty easy to gather, and can be collected from three main sources:
Metal Clusters — Clusters of rusty metal debris can commonly be seen floating on updrafts above the dust level. This debris can be collected using a Deck Extractor.
Ancient Structures — Sometimes skyscrapers and other old-world structures will have exposed metal supports that can be harvested using a deck extractor; just make sure your ship is clear of the following collapse.
Doors and Walls – Some landing sites and points of interest, both above and below the dust, will have doors, metal walls, and similar structures that can be broken down with an extractor for metals.
How to Get Synthetics
Synthetics are the most common resource in Forever Skies and make up the majority of the debris floating above the dust. Synthetics are used for everything from equipment to construction and can even be refined into valuable Polymers or airship fuels. There are two methods of collecting synthetics:
Synthetic Clusters – Yellow clusters of synthetics can be seen floating en masse through the updrafts above the dust. These clusters can be harvested with a deck extractor.
Synthetic Cases — Small, yellow jugs and barrels can often be found around points of interest and landing sites and may be collected using an extractor.
How to Get Copper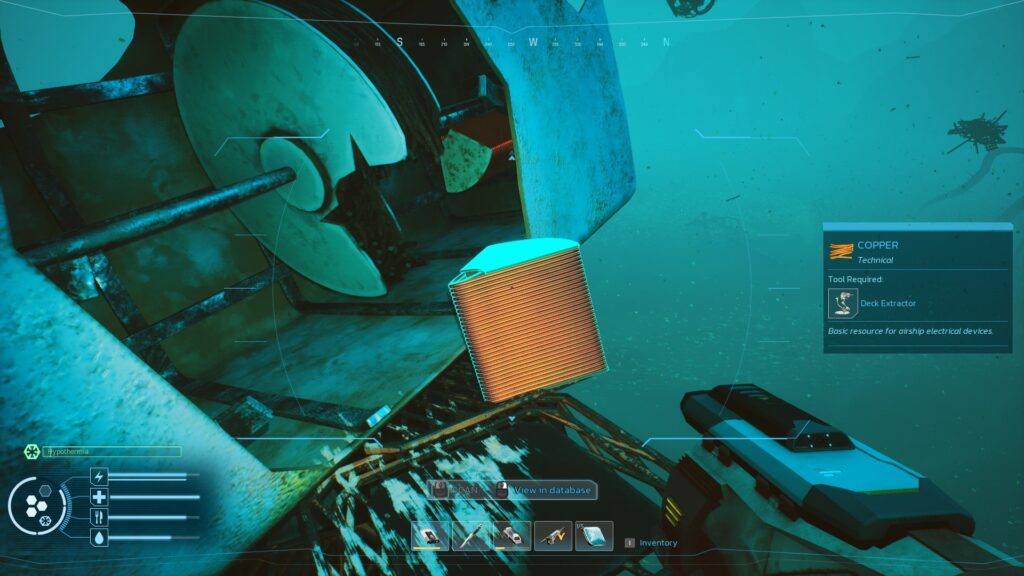 Copper is a less common, more advanced resource used to craft electronic equipment and ship parts as well as Electric Elements and Motherboards. This resource can be found in the form of copper wiring and turbines, most commonly located at Wind Farms.
How to Get Glass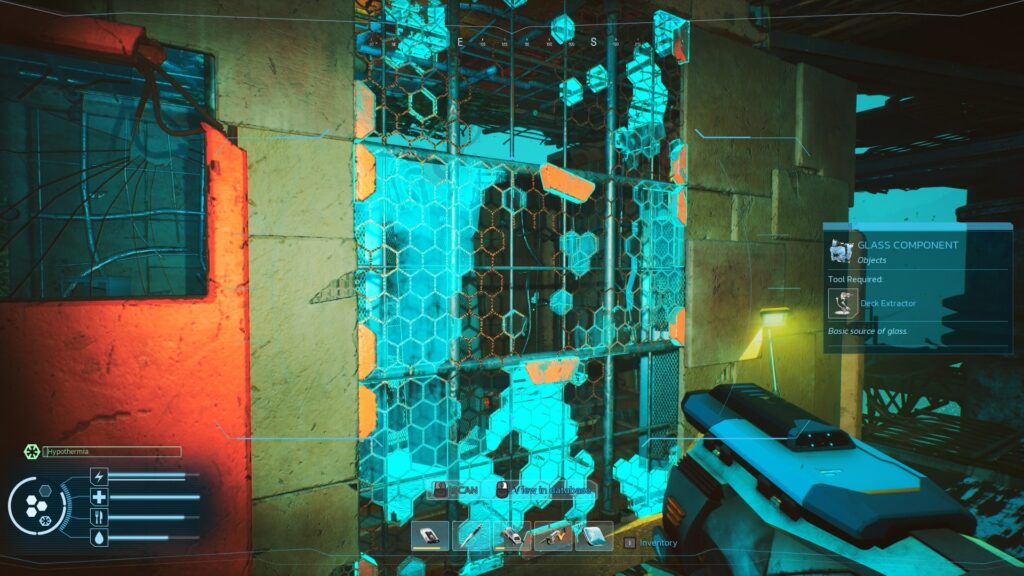 Glass is a non-renewable resource used primarily to craft advanced electronics and airship modules like windows. It can only be harvested from glass components set into the walls and windows of landing sites. Found most abundantly at Greenhouse Towers.
How to Get Helium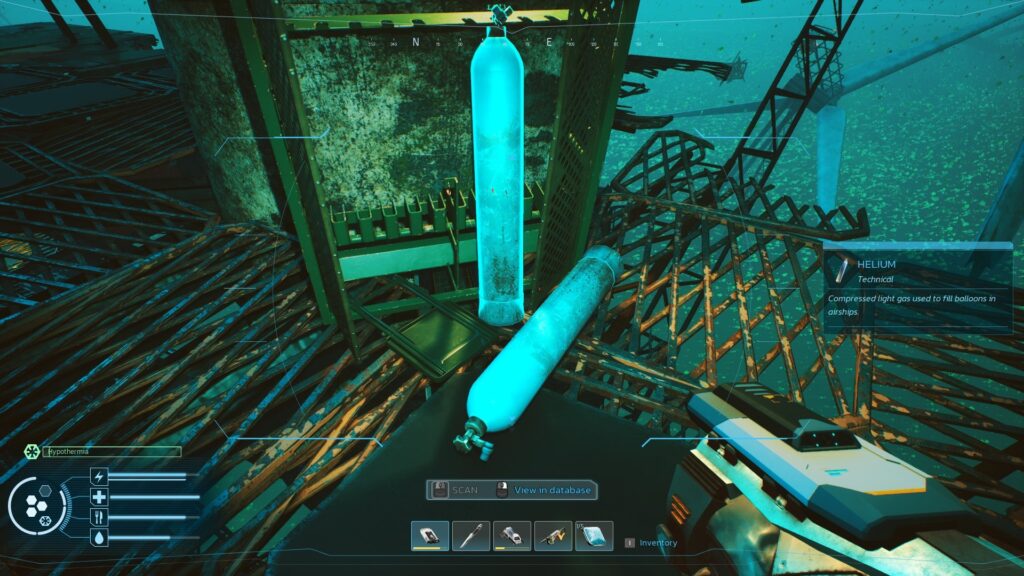 Helium is a valuable gas used to craft quality airship fuel and to perform vital upgrades to your airship, such as increasing the size of or adding additional balloons. Helium can be found in tall compressed gas tanks at certain points of interest, most commonly Wind Farm variants.
How to Get Plastic Scraps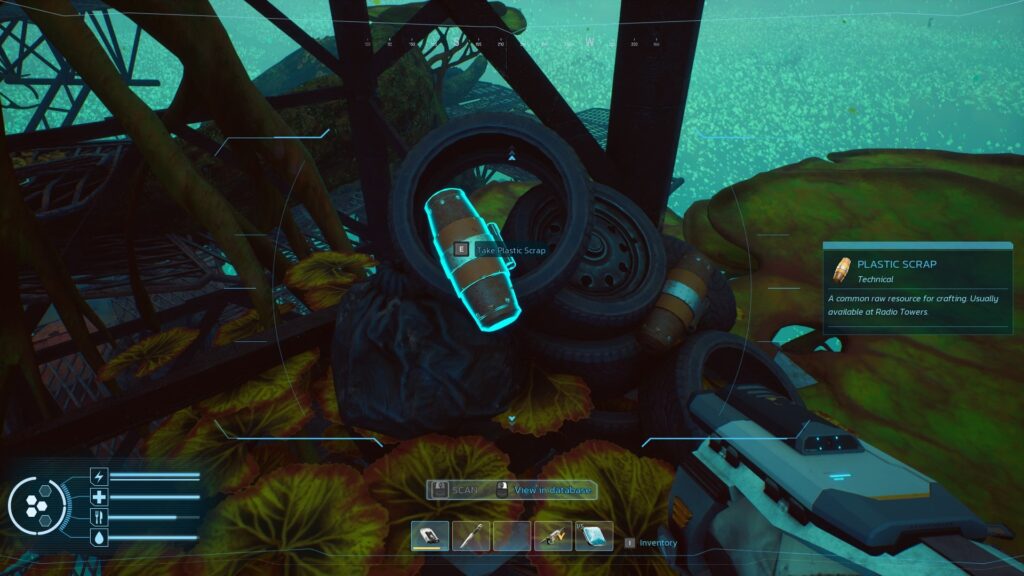 Plastic Scraps are common components used in lots of basic equipment, simple weapons, repair patches, and advanced components such as motherboards, circuit boards, and crystal batteries. There are two main methods of procuring Plastic Scraps:
Scavenging – Many points of interest above and below the dust will carry several plastic scraps that can be collected by hand. These scraps can most commonly be found among trash piles at Radio Towers.
Crafting – After proper research, players can craft their own plastic scraps from synthetics at a basic fabricator.
How to Get Biomass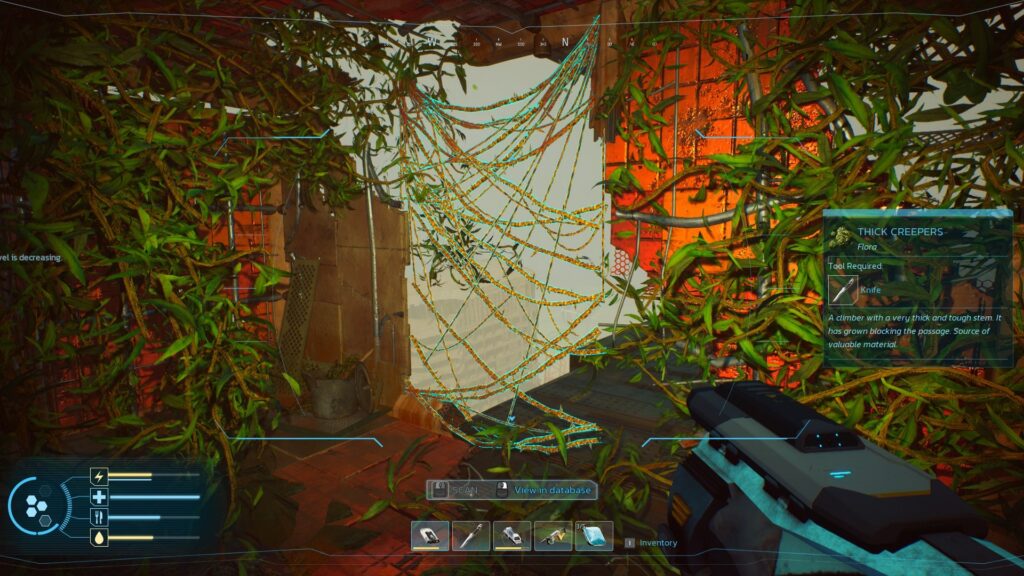 Biomass is a common natural resource derived from organic matter, specifically plants, and is used mainly in the production of fuel and other chemicals. There are a few ways to gather this resource, though all require plants:
Thick Creepers – These rooty, sturdy vines grow across doorways and windows, preventing access to those without a Knife. Slashing through these creepers will reward you with some biomass. Thick creepers can be found in overgrown towers, small towns, and greenhouse towers.
Flowers and other Crops – Certain flowers and crops, such as the Canola Multi Doigt Flower, yield biomass in addition to their flowers when harvested with a knife. These are most commonly found in greenhouse towers and other gardens.
Grass – An uncommon sight up in the sky, patches of grass growing in planters or around crops can be gathered using a knife for its biomass. Grass appears most commonly in garden variants.
How to Get Plant Oil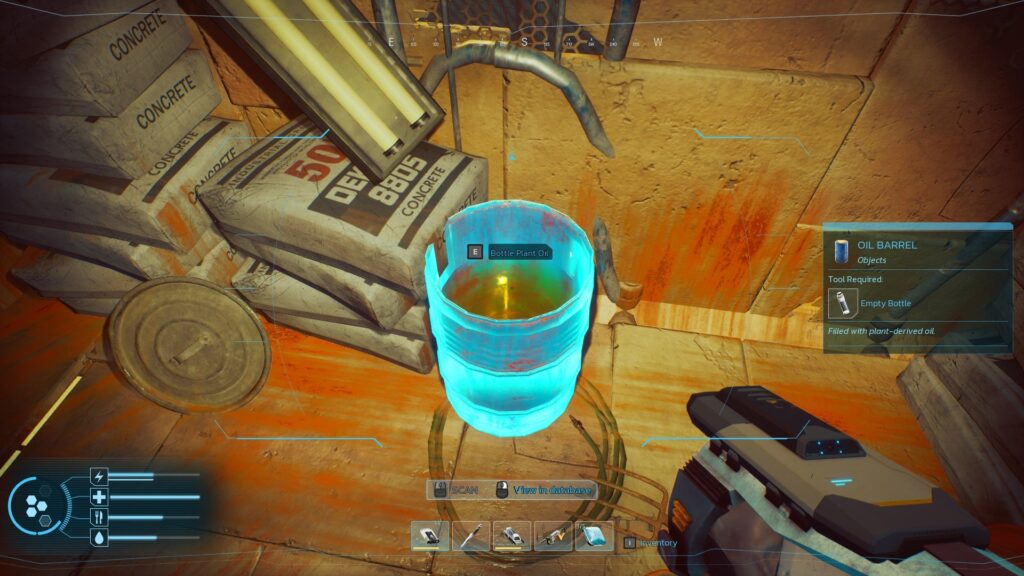 Plant Oil is a natural product with industrial and culinary applications but is especially useful for synthesizing polymers. Plant Oil can currently only be found in blue-colored barrels around greenhouse towers and other garden variants. The oil can be collected from these barrels, provided you have an empty liquid container in your inventory. It's likely in the future, the player will be able to derive their own oil from canola flowers.
How to Get Machine Parts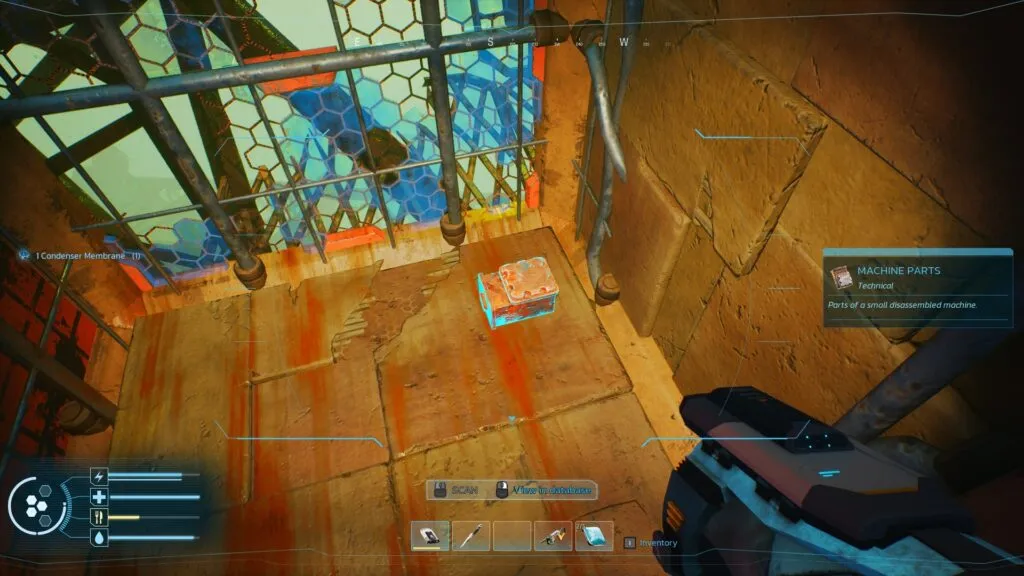 Machine parts are versatile, vital components used in the construction of airship modules, cookers, equipment, transformers, and other advanced crafting elements. Machine parts aren't especially hard to come by and can be acquired in two different ways:
Scavenging – Machine parts commonly appear at landing sites and points of interest and are especially common inside small buildings at Radio Towers, particularly Communication Points.
Crafting – After being researched, players can use a basic fabricator to craft machine parts from metals.
How to Get Electric Elements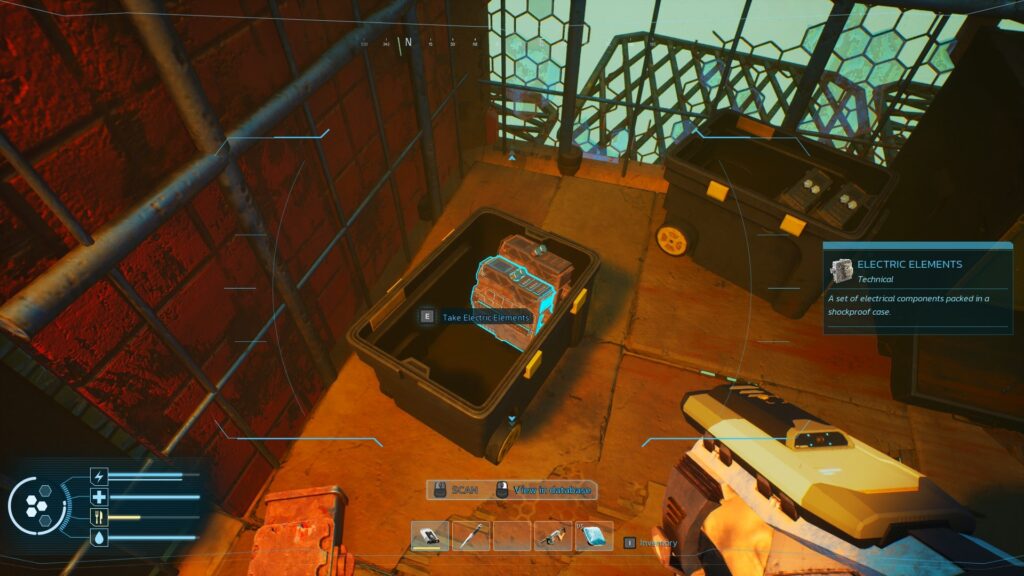 Electric elements are wires and other special components used to craft just about anything electronic, including advanced gear, airship parts, transformers, and circuit boards. There are two ways to collect electric elements:
Scavenging – Electric Elements can commonly be found in boxes and lockers at points of interest. They appear frequently at Radio Tower variants and most abundantly at Communication Points.
Crafting – After being researched, Electric Elements can be crafted at a basic fabricator using Synthetics and Copper.
How to Get Transformers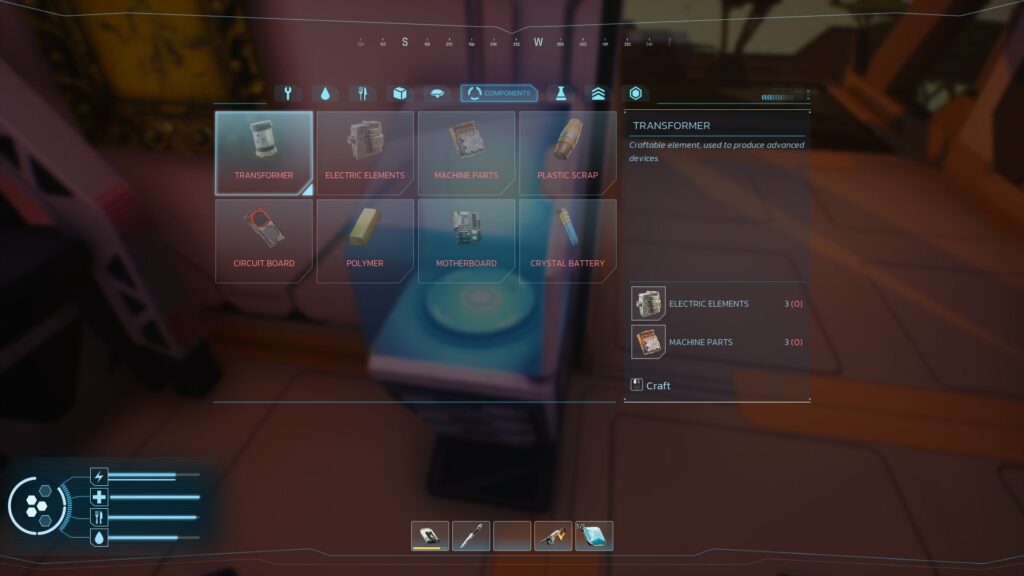 Transformers are an important intermediary resource used to craft advanced electronic devices, high-end parts, and ship components. These components are pretty difficult to locate, but fortunately, there is more than one way to get them:
Crafting – The easiest way to get your hands on transformers is to craft them yourself at a fabricator by combining Machine Parts and Electrical Elements.
The Underdust – A much more dangerous and less fruitful method, it is possible to find and loot transformers from points of interest below the dust.
How to Get Circuit Boards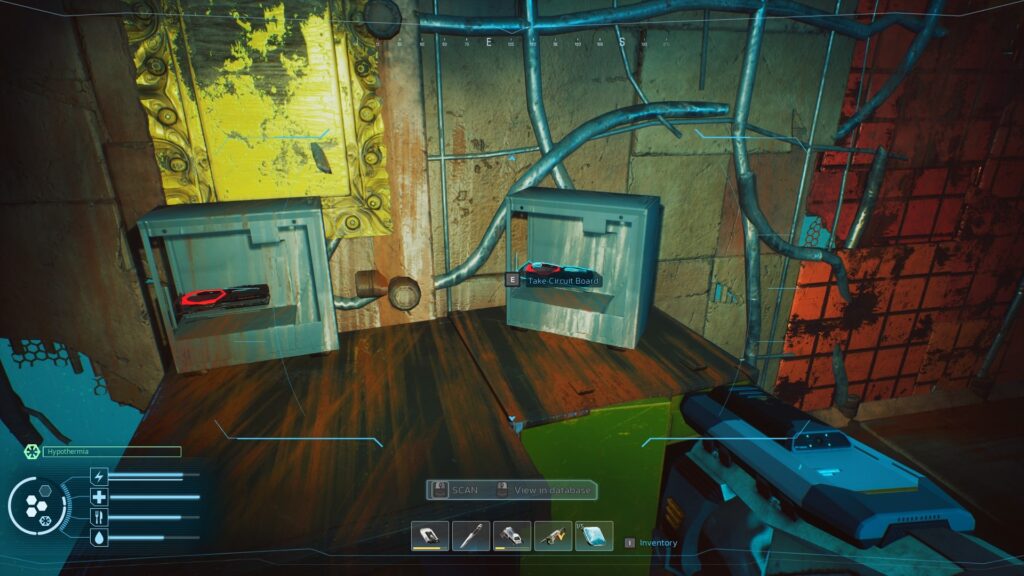 Circuit Boards are a rare technical resource used in advanced construction, equipment, and electronics. This resource can be acquired in one of two ways:
Scavenging – Circuit Boards occasionally spawn inside drawers or computer shells at certain landing sites. Communication towers, small towns, and garden variants are your best bet for scavenging circuit boards. Circuit Boards can also be found more regularly in the Underdust.
Crafting – After researching, players can craft their own Circuit Boards at a fabricator using Plastic Scraps and Electric Elements.
How to Get Polymer
Polymer is a valuable technical resource used in airship module upgrades and tons of advanced equipment recipes. There are two main methods for collecting Polymer:
Scavenging – Polymer can be found in surprising abundance at Garden tower variants, specifically greenhouse towers. Polymer also appears quite frequently in Underdust locations.
Crafting – After research, players can craft Polymer at a fabricator from synthetics and plant oil.
How to Get Epoxy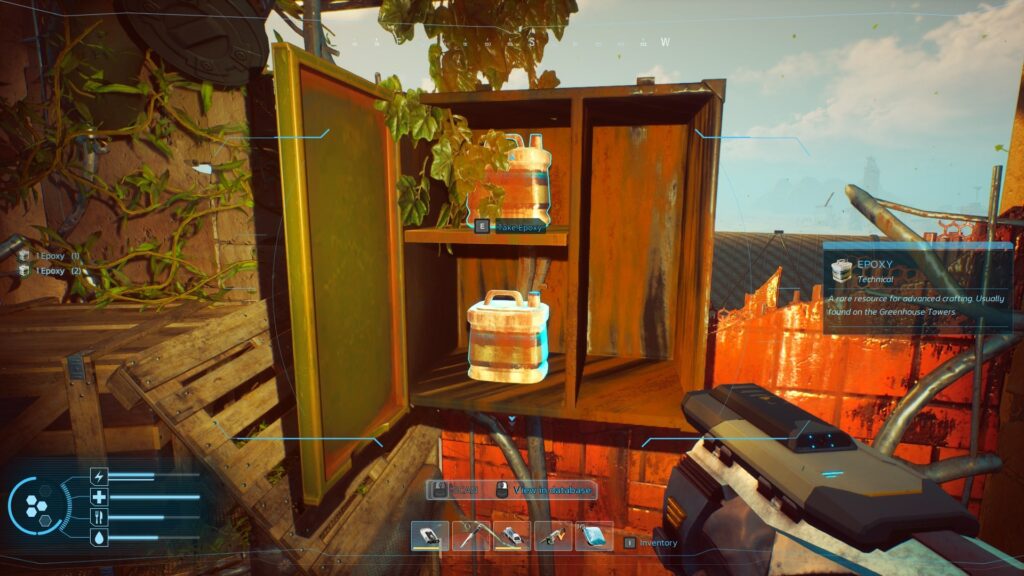 Epoxy is a valuable bonding agent used in advanced construction and airship devices. There are two main methods for acquiring this resource:
Scavenging – Garden-variant towers and Greenhouse Towers, in particular, have a high likelihood of carrying multiple jugs of epoxy. Epoxy can also be found in the Underdust.
Crafting – After research, players can craft epoxy at a fabricator using Plant Resin and Synthetics.
How to Get Motherboards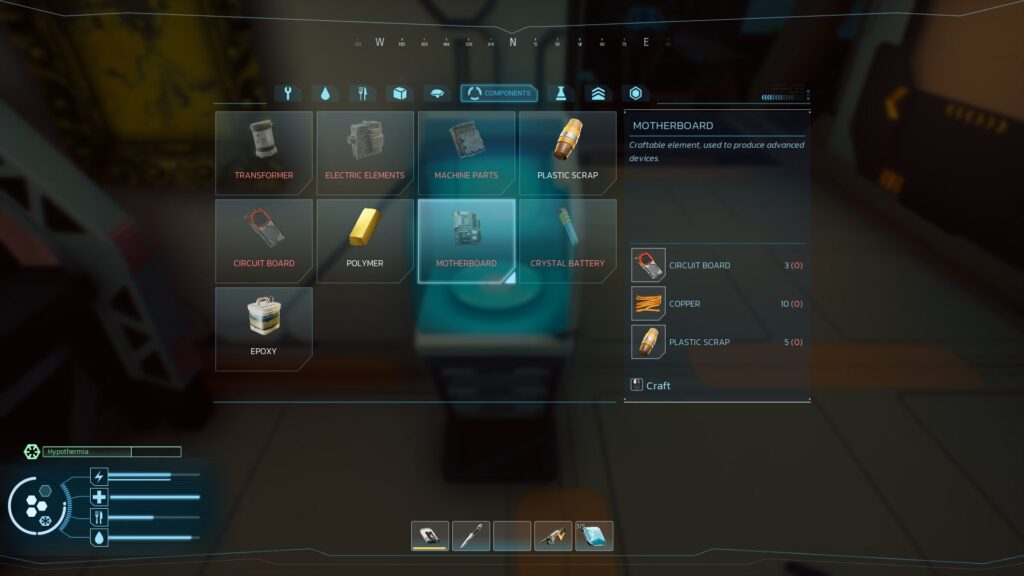 Motherboards are a valuable, advanced component used in high-end equipment and tech. Motherboards can be researched and then crafted at a fabricator from Circuit Boards, Copper, and Plastic Scraps.
How to Get Plant Resin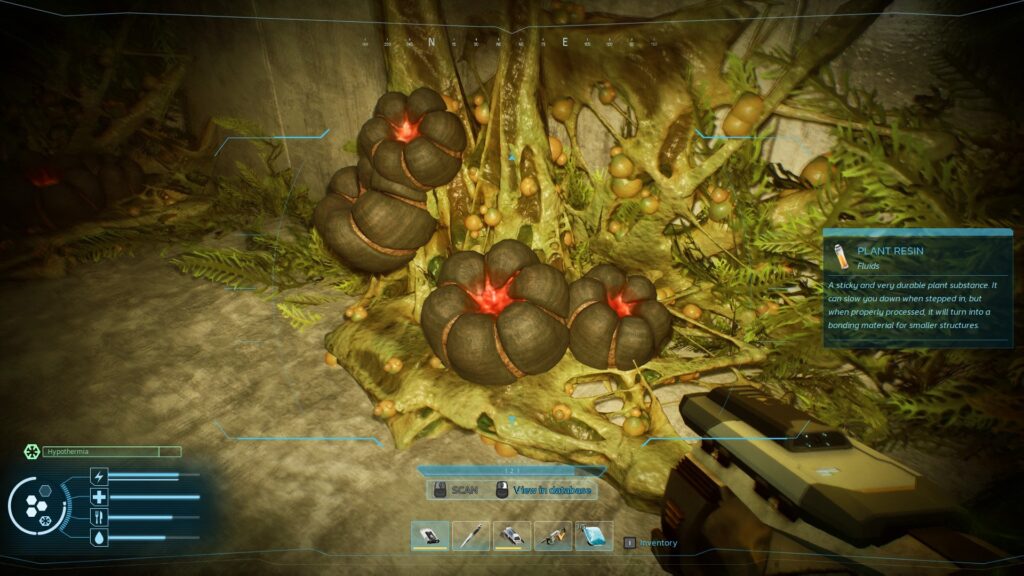 Plant Resin is a sticky organic substance used for industrial fabrication, namely for synthesizing Epoxy. Plant Resin can only be found at the roots of massive plants in the Underdust. Look for dark-colored bulbs with pools of red liquid at their surface. Resin can be collected from these using any empty liquid container.
How to Get Energy Crystals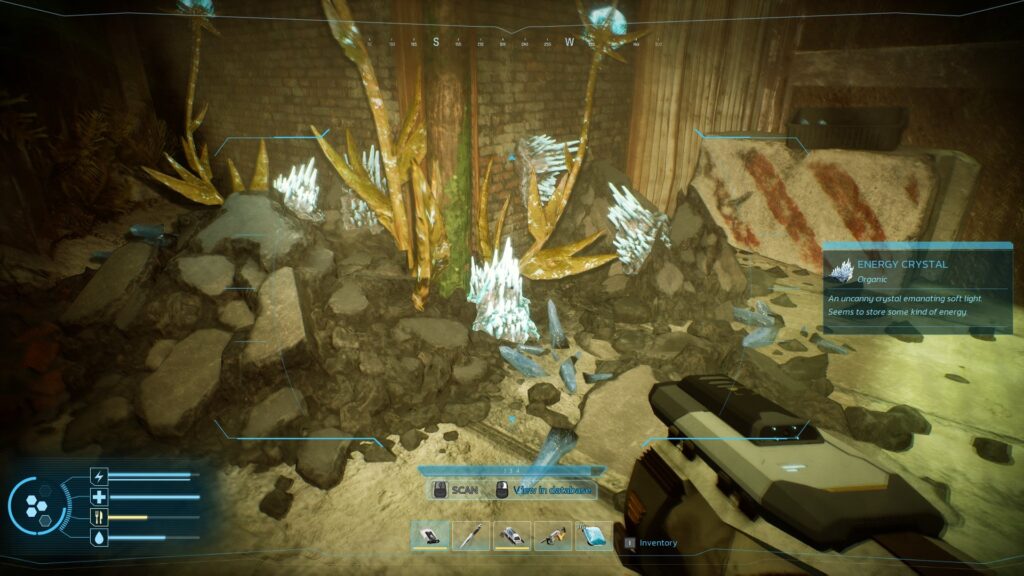 Energy Crystals are a mysterious new material containing untapped stores of powerful energy. Energy Crystals are used to make some of the most powerful equipment as well as to manufacture long-lasting Crystal Fuel and Crystal Batteries. These valuable shards can only be found deep below the dust layer in the Underdust. There, they form on walls, ceilings, and floors in small clusters that can be collected by hand.
Scavenge the Skies
The world Far From Home created for Forever Skies is vast and dangerous. With the civilization left behind by humankind in ruins, survivors in this new world will require ingenuity, courage, and a keen eye for recycling. As barren as the skies may seem, those who know where to look can find everything they need in the rubble and scrap of the old world or the mysterious new realm taking form beneath the dust.