A rundown of all traps available in 7 Days to Die
Base building and defense are integral to gameplay in 7 Days to Die. Without proper defenses, players will be quickly overrun when the Blood Moon rolls around at the end of the week. To protect your land, your stuff, and yourself, it's highly recommended that players integrate traps into their defenses. Fortunately, 7D2D offers a variety of different traps to kill and debilitate intruders.
This guide will outline each trap in 7 Days to Die and offer advice on how to use it best.
Spike Trap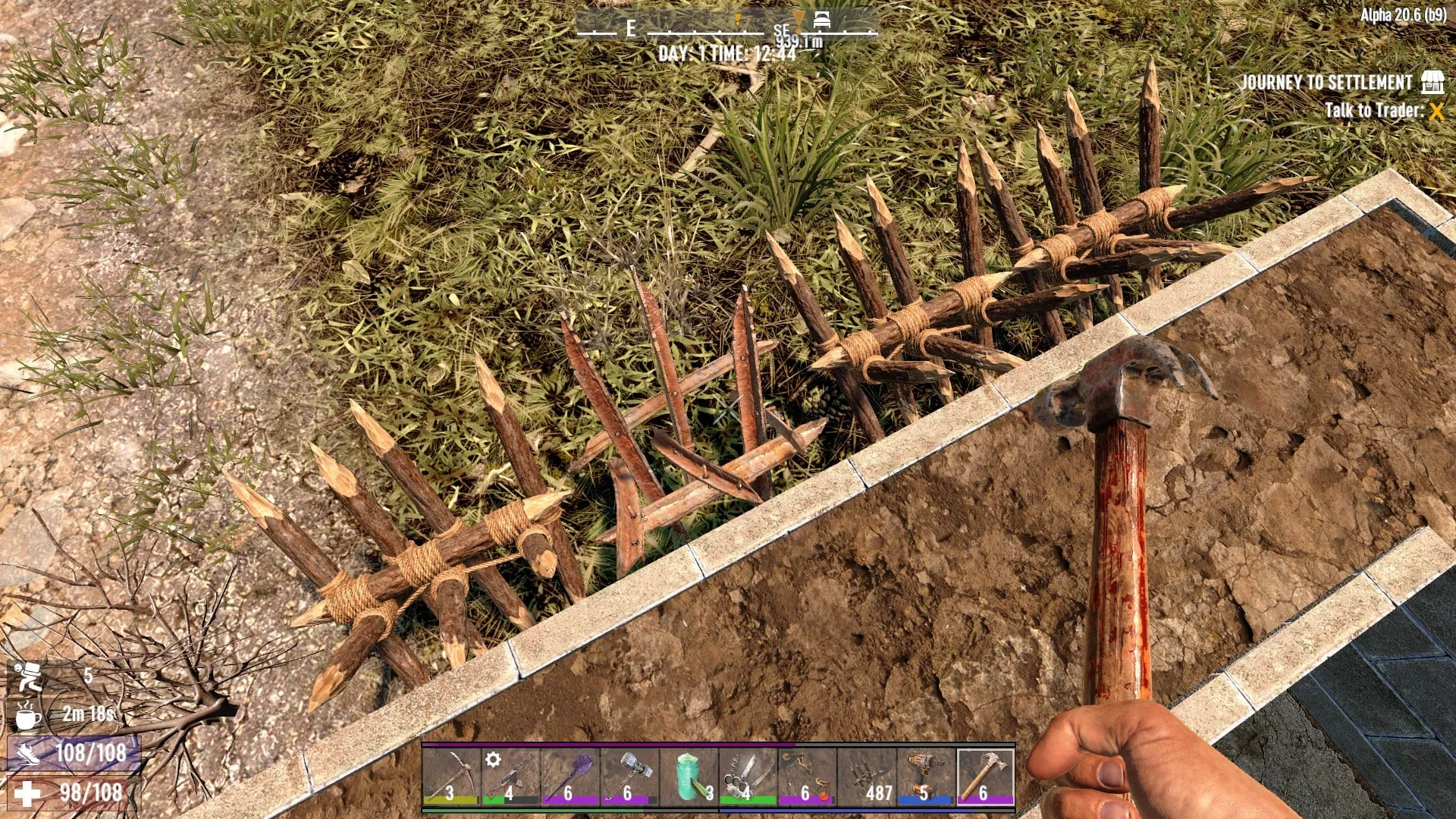 A simple, basic trap that doesn't cost much to produce or maintain. These clusters of spikes deal damage to enemies who enter their space and slow them down somewhat. Though they are a staple of base defense, they are relatively weak and will break easily. Be sure to use several layers of these sharpened stakes when defending entrances or walls.
Read on to learn more about Spike Traps.
Barbed Wire Fence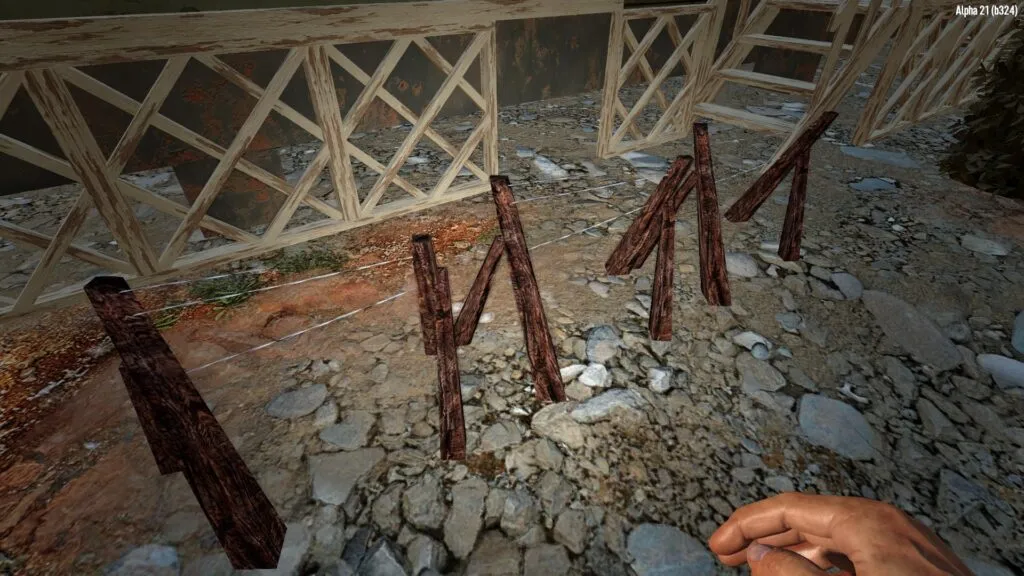 These small frames hold aloft lengths of vicious barbed wire. Anything that enters the space of these fences will take small amounts of damage and have their speed severely reduced as they become tangled in the wire. These traps are less damaging than spikes but sturdier and much more useful for slowing enemies down and leaving them vulnerable to gunfire and other traps.
Read on to learn more about Barbed Wire Fences.
Land Mines
Though not considered traps by the standards of crafting skills, these various explosive devices are an excellent way to ensure your unwanted visitors leave with a bang. Higher-tier mines will always deal more damage, but lower-tier mines are smaller and are often easier to conceal in fields, brush, and among other traps. Just make sure to keep track of where you set them.
Read on to learn more about Land Mines.
Electric Fence Post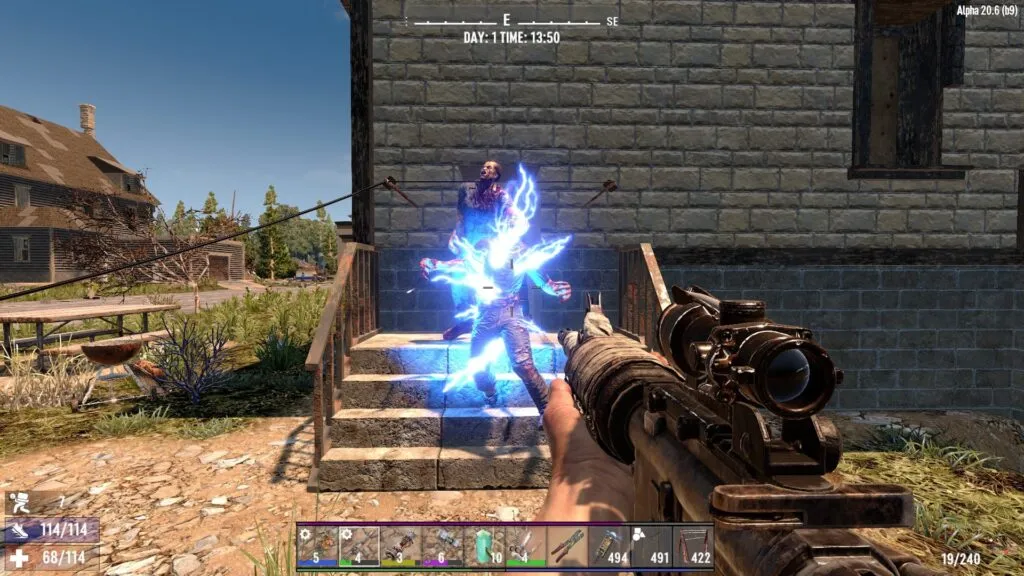 Useless on their own, these posts allow live wires to be strung between two or more of them to deliver a dangerous electric shock to whoever or whatever touches it. Not only does this jolt damage its target, but also briefly stuns them and spreads to adjacent enemies. This debilitating trap requires a lot of electrical power but is the best in its field at hindering enemies and leaving them vulnerable.
Read on to learn more about Electric Fence Posts.
Dart Trap
These perforated boxes are designed to pneumatically fire iron darts that will then perforate your enemies. Dart traps in 7 Days to Die will require regular reloads of darts and a functioning electrical trigger, but the damage dealt by both impacting darts and the resulting critical bleeding can quickly put down even well-armored enemies. However, getting enemies to walk into their path may take some creativity.
Read on to learn more about Dart Traps.
Blade Trap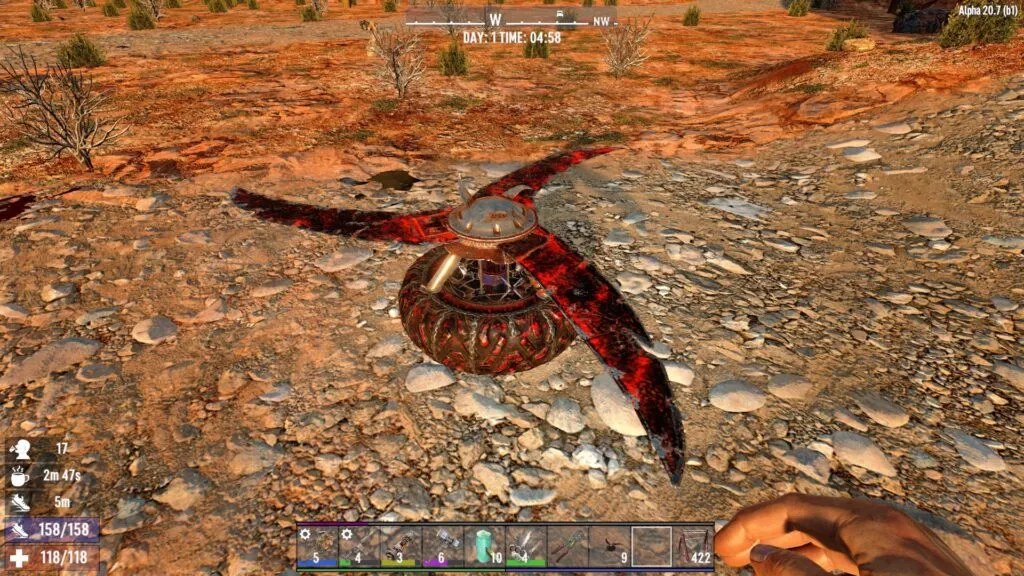 Essentially a giant blender, these spinning blade traps are perfect for turning crowds of zombies into chopped liver. The spinning blades do hefty damage on impact, and they are capable of hacking off limbs, slowing zombies to a literal crawl, or even decapitating them. They are a bit expensive when it comes to power, but their killing ability is well worth it.
Read on to learn more about Blade Traps.
Shotgun Auto Turret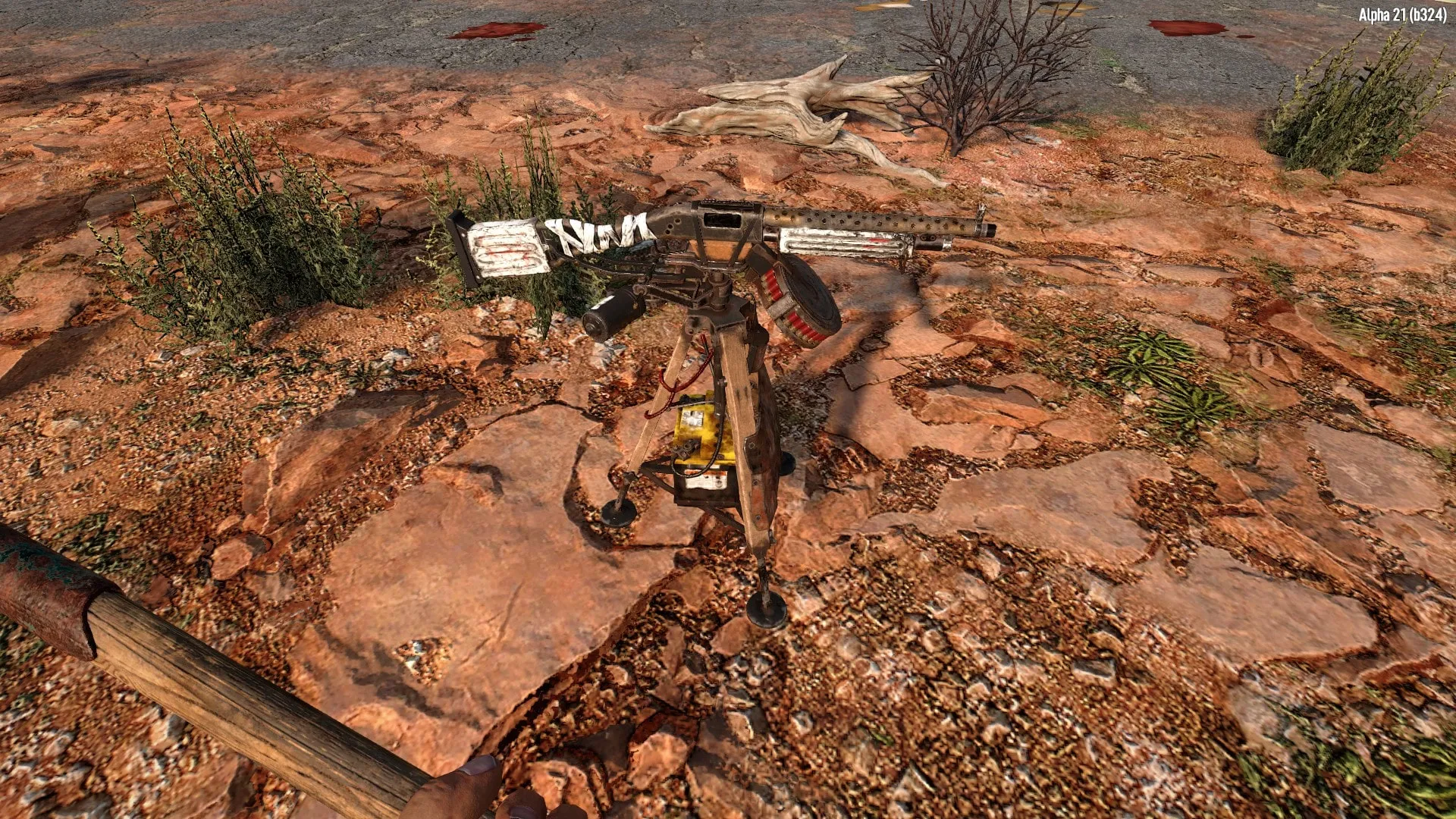 A powerful shotgun mounted to an automated turret shell. These advanced traps automatically target and fire on any targets within range. These turrets not only track their own targets, but the spread effect from their shotgun blast can easily devastate enemies at close range or pepper crowds at a distance. You'll need plenty of shotgun shells and power to keep them running.
Read on to learn more about Shotgun Auto Turrets.
SMG Auto Turret
The pinnacle of automated traps, these mounted machine guns spit out 9mm bullets at an alarming rate. This allows them to bypass armor and tear through crowds of enemies in no time at all. Not only that, but these turrets' increased range gives them a clear edge over other automated traps. Just ensure you have enough bullets to feed them because these machines will chew through your reserves faster than you think.
Read on to learn more about SMG Auto Turrets.
Protect what's yours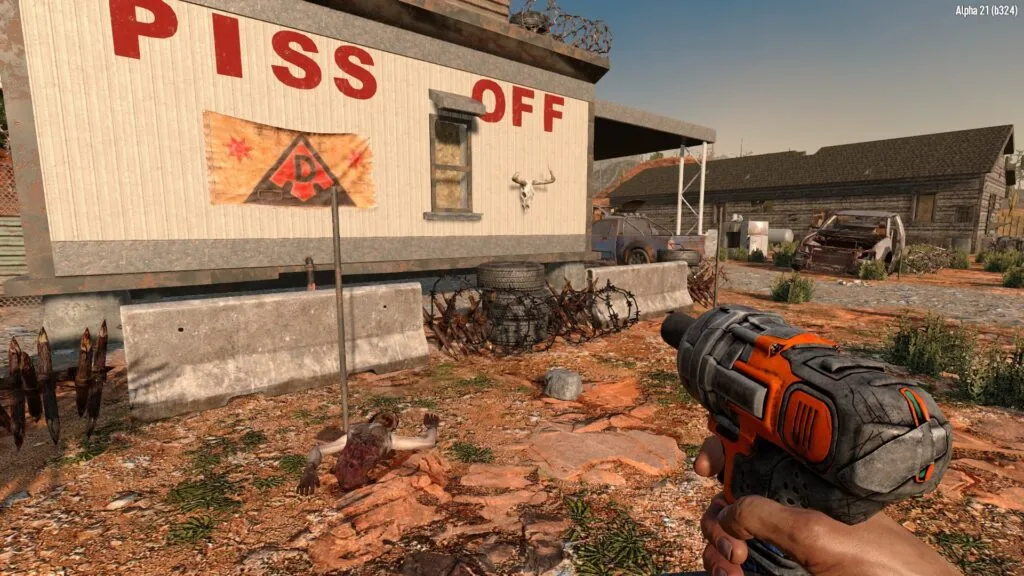 The Fun Pimps included various traps in 7 Days to Die, from snares, turrets, mines, and other devious tricks for players to use to protect their base. While each trap has its strengths and weaknesses, there are many creative ways to utilize traps to slow down, debilitate, and destroy invading players and attacking hordes. We recommend trying out different combinations of traps to see how their effects can stack off of one another. A well-defended base is a masterpiece of survivalist engineering and creative ingenuity.
Looking for other tricks to help you survive Navezgane? Check out our 10 Tips for Getting Started or our in-depth Beginner's Guide.