Here are 10 tips to help you get started in 7 Days To Die

.

7 Days to Die is a massive open-world survival horror game with in-depth crafting, building, and RPG mechanics. It is also quite difficult when starting out and having practically no resources. With the clock ticking towards that first blood moon, setting yourself up for success can seem like a daunting task.

While trial and error will be your greatest teacher in the zombie apocalypse, there's nothing wrong with a little advice to help you get started on the right foot. So, here are 10 tips we wished someone had told us when we first began our survival journey.
1. Build a hideout
Your first night in 7 Days to Die will often be among the most dangerous, especially if you're new to the game. It can be difficult to choose a base when you don't know the map and have limited supplies. You don't want to waste time fortifying a location you are just going to abandon later, right?
Building a hideout gives you somewhere to avoid threats at night when zombies are more dangerous without spending significant time and resources to fortify the location. Just make sure it has a bedroll, no windows you can be seen through, is clear of noisy trash, and no bright lights such as torches or flickering lamps to attract enemies.
2. Invest in a ranged weapon
As one might expect, fighting toe-to-toe with a zombie can be pretty challenging, especially when there is no way to block attacks. Early on, players can craft Stone Spears and Primitive Bows, which can be assembled from resources found on the ground.
These don't have to be the weapon types you stick with, but being able to avoid melee combat early on when you have minimal melee combat perks can prevent a lot of unnecessary deaths.
3. Listen to your surroundings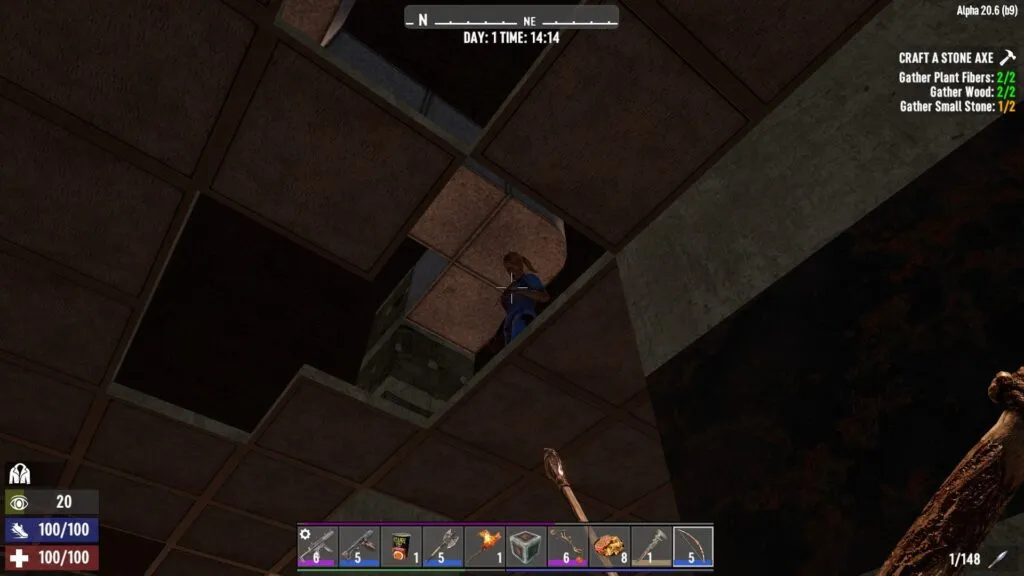 Zombies are noisy creatures, especially when they're hunting. Pay attention to what you can hear when entering an unexplored location and when wandering around the world. If you hear groaning, there's an active zombie nearby. That howling in the distance isn't just ambient noise; it means wolves.
Listening out for enemy sounds before entering a location can help you detect what you can't immediately see. This is especially important for stealth builds and when clearing dangerous environments. If you hear an enemy banging on a wall, chances are the jig is up, and it's time to go.
4. Practice your headshots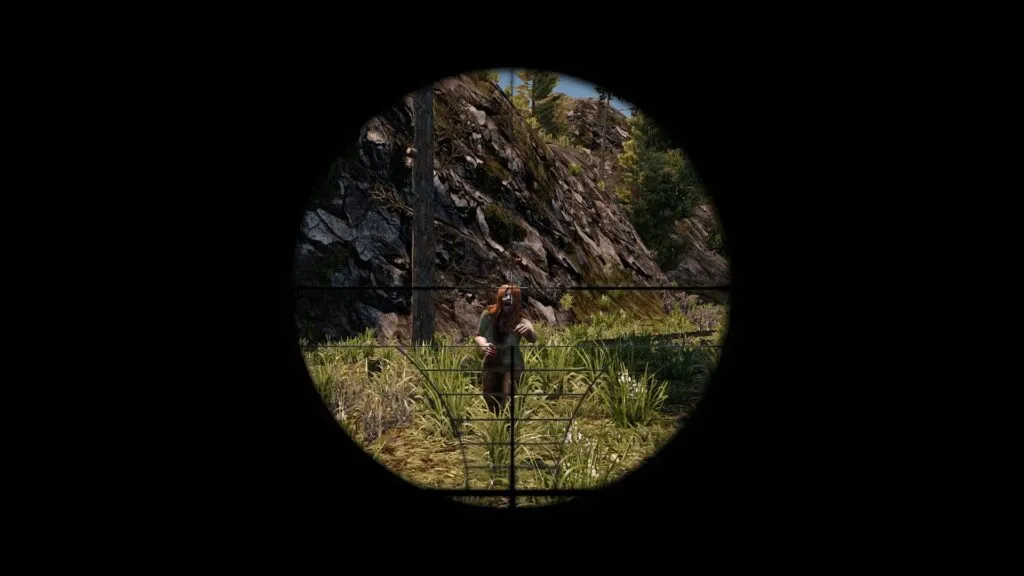 Zombies are sturdier than humans, and though they can be killed with shots to the body, it's much easier and more efficient to hit them in the head. Headshots naturally deal more damage, and this extra damage can be multiplied by investing in the attribute related to whatever weapon you are using.
This bonus damage isn't just for guns or bows; melee weapons also deal additional damage when striking a target in the head. With a decent weapon, it often only takes one shot to put down a basic zed if you aim it right.
5. Double-tap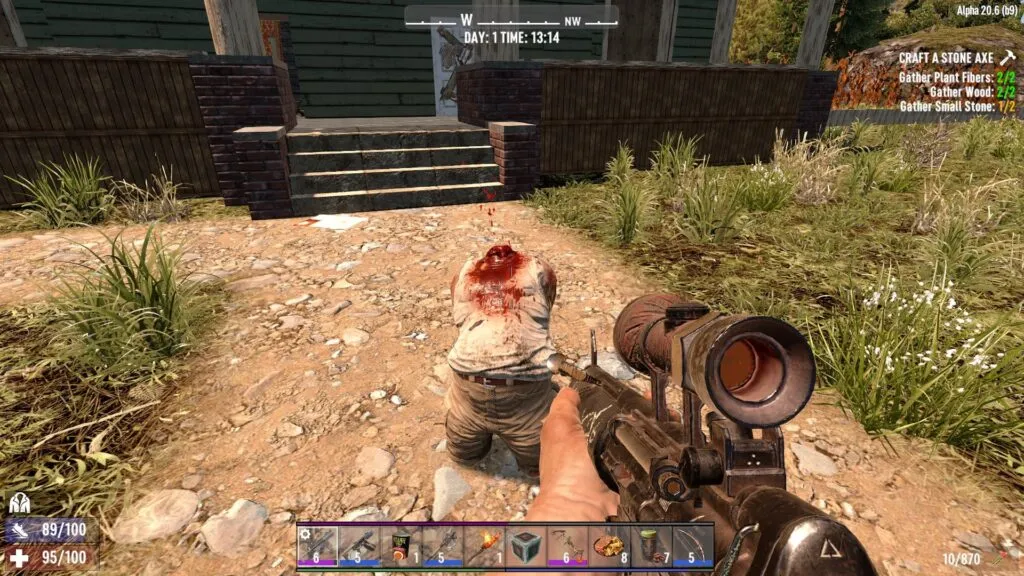 Just because they're down doesn't mean they're dead. Heavy melee weapons and some ranged weapons can knock down or dismember enemies. It's easy to think an enemy is taken care of once they hit the ground, but these are zombies. Even while missing legs or arms, enemies can still cause trouble and even become more dangerous in the case of mutated enemies.
Crippling a target is good for preventing pursuit, slowing down strong opponents, or creating barriers for other enemies to get through. However, never assume a target is dead until you see a durability bar (indicating it is now a corpse) or its head explodes.
6. Salvage your environment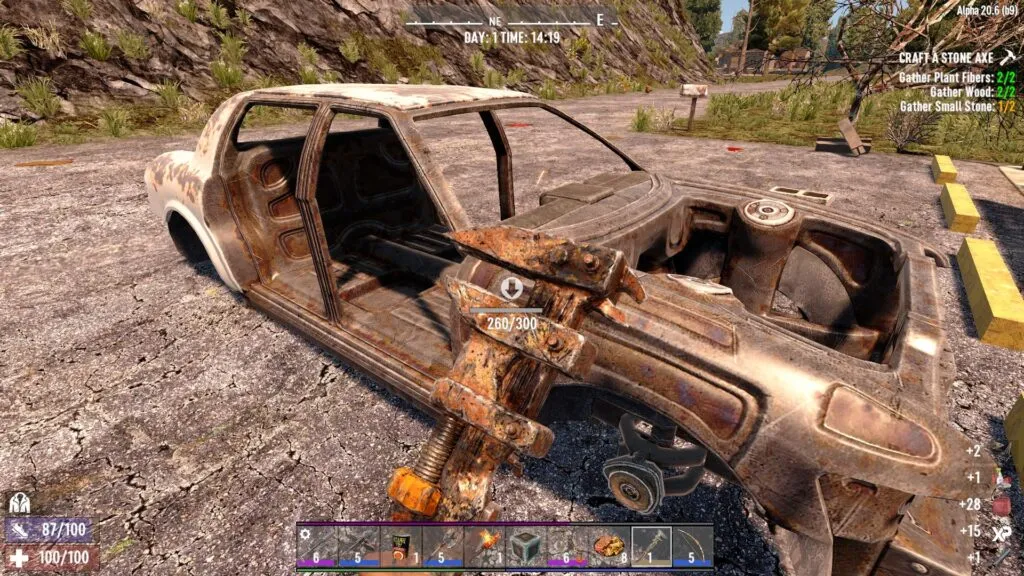 The old world may have died with the outbreak, but they left lots of good stuff behind. Not only are abandoned buildings full of useful loot, but they also have plenty of old machines that can be stripped for parts. Old cars, vending machines, electrical boxes, microwaves, and even toilets can all be broken down into components that you can use to craft new weapons and upgrade your base.
Attacking a machine with a stone axe won't get you much more than base materials. Still, with a salvaging tool such as a Wrench or Impact Driver, you can quickly stock up on Gasoline, Leather, Mechanical Parts, Electrical Parts and much more.
7. Find a trader and visit them often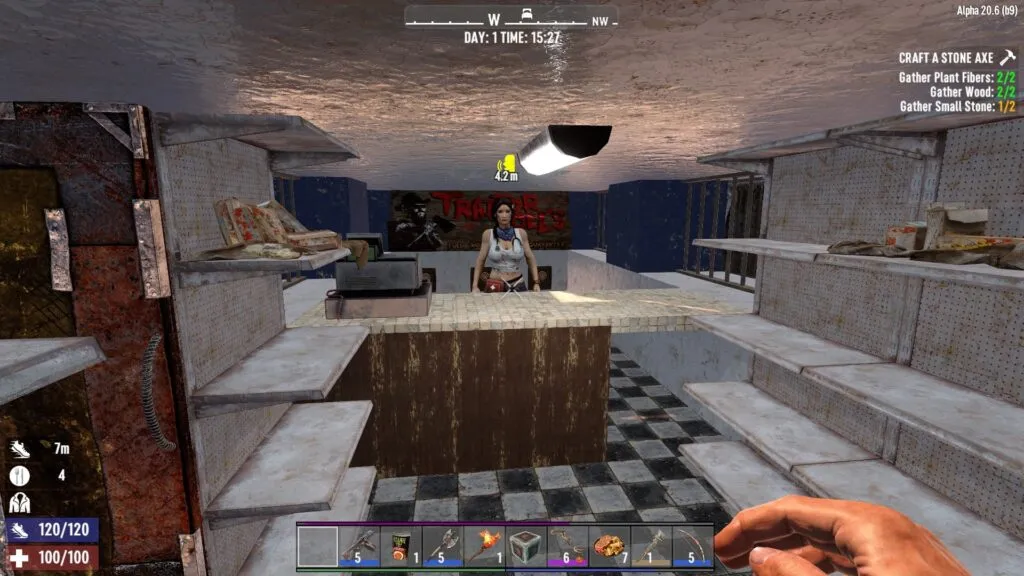 With a few blood moons under your belt, you might feel like you can be completely self-sufficient. This might be true, but traders can sell you guns, recipes, perk books, antibiotics, and other materials that can be a real pain to try and find elsewhere.
Any materials or equipment you don't need can be sold to traders for Dukes and Brass casino tokens used as currency in Navesgane. You can also do quests for traders to make money and earn valuable rewards, often for little more effort than clearing a house of zombies.
8. Scrap items to make room
When you're looting every container in a location, your inventory will fill up rapidly. Without armor modifications or perks, this can seriously slow you down, making you an easy target for hungry zombies. Even with perks, you won't always be able to walk away with every item you find. Fortunately, there is a solution.
Almost every item can be scrapped in the inventory to break it down into its base components. Not only is this a necessary process to create advanced item parts, but it can free up a lot of inventory space during a scavenging run. Instead of carrying nails and short pipes around, break them down into iron; now you have free space for all that juicy loot! This will get you less iron than melting them in a Forge, but it can be worth it in the long haul.
9. Don't procrastinate on fortifying your base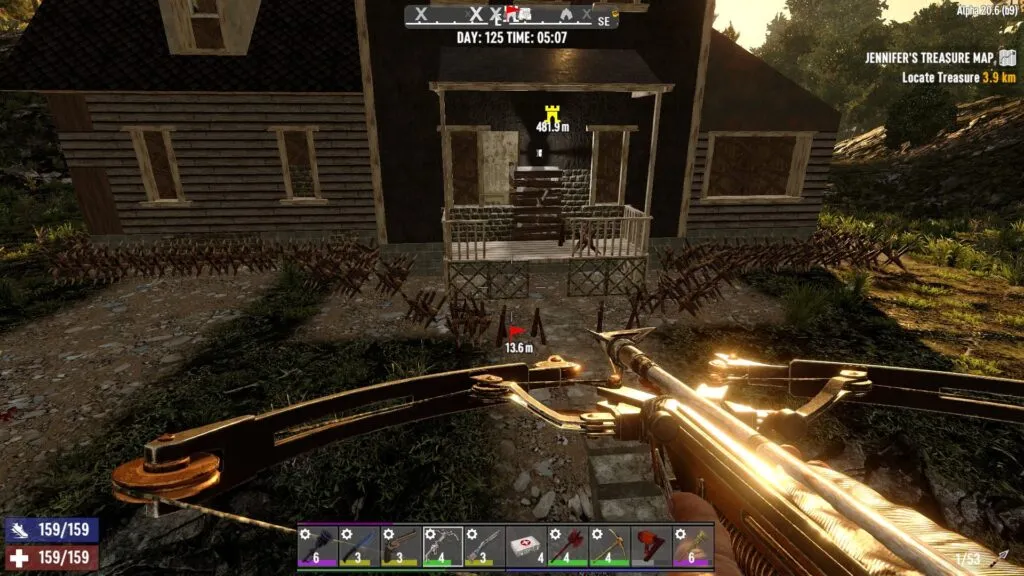 The blood moon will be on you before you know it. Especially during the early game, it is vital that you spend a sufficient amount of time preparing for the worst because it is coming. Try to spend at least one full day preparing traps and blocking entrances to your base before the blood moon comes and at least the morning after repairing and replacing damaged components.
Don't assume you know where the zeds will hit you. Even if you leave the front door wide open, chances are another group of zombies will attack the wall next to it. Set traps everywhere. If you think you have enough Spike Traps, add another layer of spikes. Maybe two.
10. Know when to run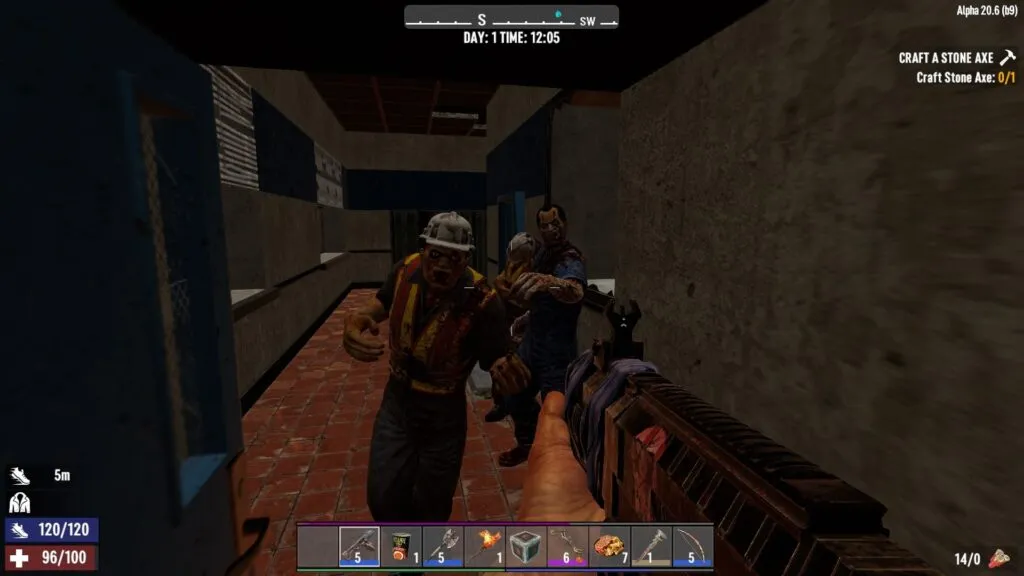 Players who prepare for enough time and are high enough level will eventually be able to handle any threat they come across. But even at a high level, especially early in the game, you cannot be afraid to run away. Dying will cost you a lot of hard-earned experience and even prevent you from gaining experience until you pay off your trauma debt.
Always have an alternate exit point, even from your own base. Especially from your own base. If a scavenging run is going poorly, break a window and jump out. If your base is overrun, take a dive and try to escape. Valor may not matter in the apocalypse, but discretion will still keep you alive.
Final thoughts
The Fun Pimps have been working on 7 Days to Die for years and are constantly improving the mechanics and overall gameplay. Even so, some points of advice are always valid when surviving the zombie apocalypse.
Above all else, pay attention to and learn from your environment. Making mistakes is part of the game and will help you develop creative solutions. If these 10 tips have left you wanting more, check out our in-depth 7 Days To Die Beginner's Guide.