Need a good survival game to fill the void?
Survival gamers of all stripes have been patiently awaiting the release of Undead Labs' newest addition to the wonderfully original and very popular State of Decay series. These games seamlessly combine base-building, community management, and third-person combat, all with an evolving and diverse world. There really is nothing quite like it.
But if you're like us and can't wait for State of Decay 3, you're probably looking for something close to the same in terms of themes and gameplay to keep you busy until the newest title finally releases.
To that end, we've compiled this list of our 5 favorite survival games like State of Decay 3:
1. State of Decay 2
An obvious first choice, the game most like State of Decay 3, is almost certainly going to be its predecessor. Both State of Decay 2 and the first entry in the series have (assumedly) nearly identical core gameplay to the upcoming sequel and will have you scavenging, fighting zombies, building up a base, and developing your community.
Though the first game is also a valid choice, State of Decay 2 has much better graphics, more developed features, and more complex systems. Additionally, SoD2 is still receiving regular updates from Undead Labs, so there will likely be plenty of new content for returning players.
2. Days Gone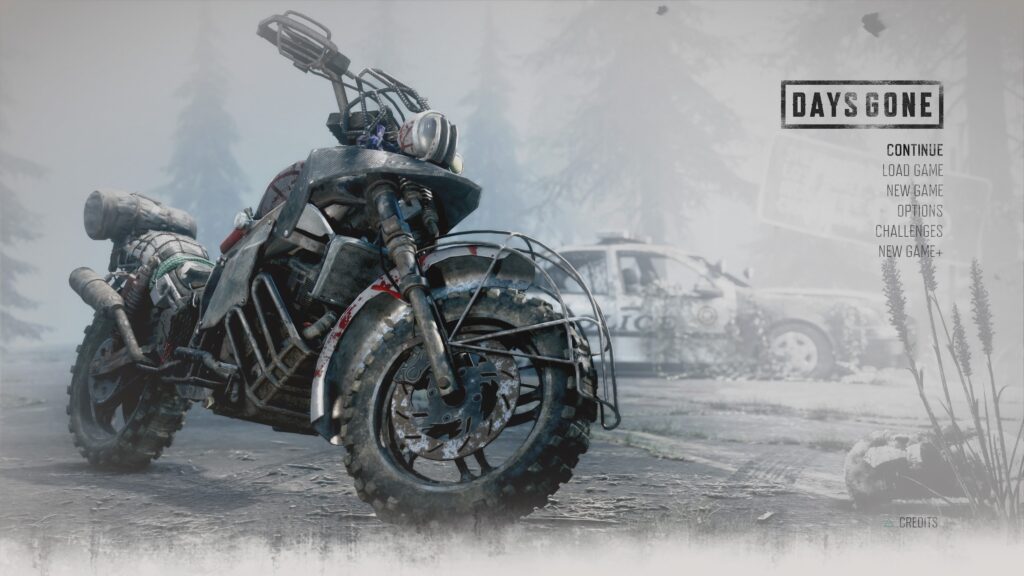 If you're a fan of State of Decay's third-person zombie combat, then chances are you'll enjoy Days Gone. Developed by Bend Studios, this open-world survival action game puts players in the boots of biker and bounty hunter Deacon St. John as they journey across an apocalyptic Oregon.
Players will be tasked with searching for supplies, hunting down bounties, upgrading and caring for their bikes, and fighting massive hordes of "freaker" zombies. Though this title is much more focused on a well-developed and engaging story, the cleverness with which players will have to fight if they want to survive is a great feature that this game and State of Decay both share.
3. RimWorld
Though not a zombie game by any means (until you inevitably mod them in) RimWorld is a powerhouse colony simulator game with a cult following. Developed by Ludeon Studios, this quirky game is self-titled as a story generator, and that description is remarkably accurate to how the game world develops in response to the player—sounding familiar yet?
RimWorld places the player in charge of a highly unique cast of colonists crash-landed on a sparsely populated outer planet and tasks them with keeping the colony alive and well.
It won't be easy, though, and players will have to manage individual colony members' needs and wants while making use of their unique skills and traits and even managing their flaws. You'll need to be careful, though, injuries and death are persistent, and mistakes could lead to the death of colonists or your whole community.
4. 7 Days to Die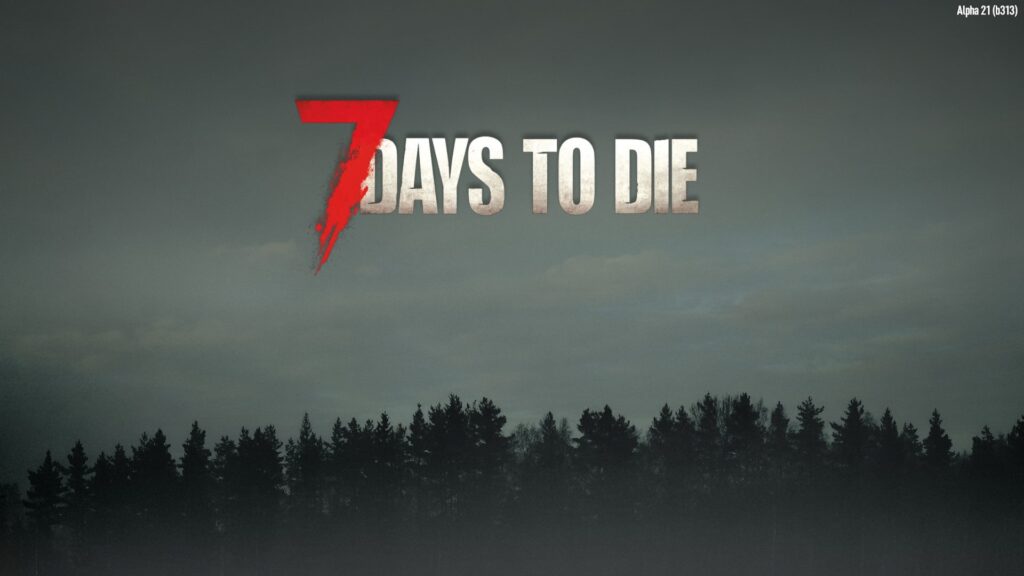 If you're looking for a more creative approach to zombie defense and base-building, look no further than 7 Days to Die. This vast and in-depth open-world survival crafting game is developed by The Fun Pimps and centered more around tower defense and PvE FPS elements.
However, the core gameplay loop is quite similar to that of State of Decay and will involve journeying into dangerous abandoned points of interest to scavenge for materials. Then you'll bring those materials back to your base to build, lay traps, craft weapons and gear, and generally upgrade your stuff.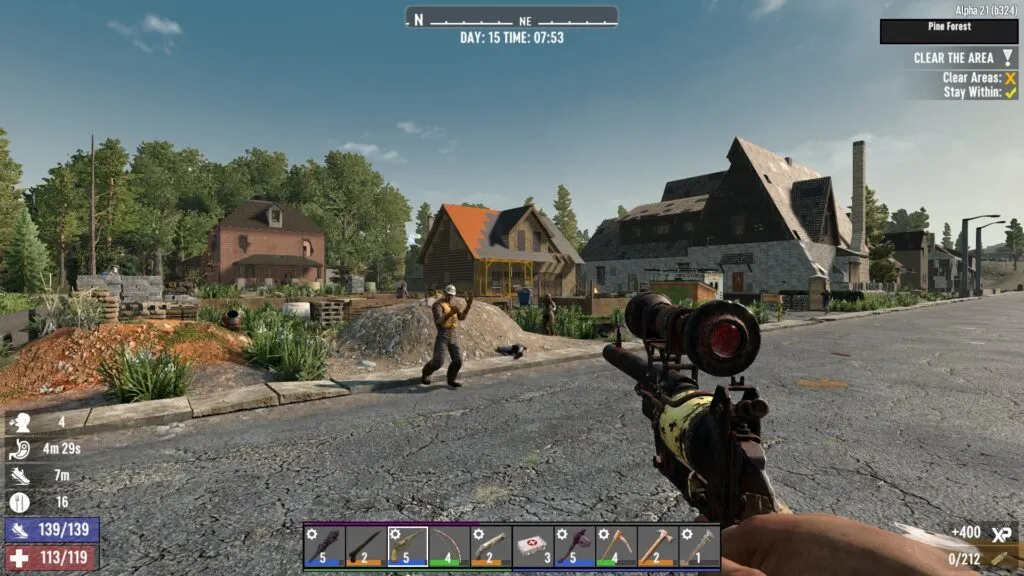 This title lacks the community elements of SoD but excels at creating a threatening and immersive zombie survival atmosphere in which you can build up and defend your own base alone or with friends.
5. Project Zomboid
Of the titles we've mentioned, Project Zomboid is probably the farthest removed from the mechanical elements of what makes up State of Decay. However, the themes of punishing survival simulation and the constant reminder of mortality are alive and well in this addictive isometric survival experience developed by The Indie Stone.
Players take on the task of creating their own survivor, with unique traits and flaws and trying their best to keep them alive during an unfolding zombie apocalypse. Along the way, your survivor will develop skills, scavenge for loot, and just generally try to stay alive for as long as possible. Though lacking the meta-progression elements, the fact that one wrong move could mean a permanent end to your run brings us right back to the life-or-death struggles of State of Decay.
And so we wait…
Have we mentioned we can't wait for State of Decay 3? The State of Decay series is huge for a reason. The addictive mix of action combat, tense survival elements, and unique community building are integrated into an incredibly diverse and changing world map that keeps longtime players like us coming back for more.
We aren't going to stop staring out the window and waiting for State of Decay 3 like it's a pizza we just ordered, but at least we have some awesome survival games to play in the meantime!