RUST Lessons: Avoiding or inciting a raid?
Raiding in RUST is one of the few universal constants, similar to waking up on the beach at the beginning of a wipe cycle or cursing the RNG gods because there are never enough Hemp spawns when needed. Whether we are the agents of the break-in or those unfortunate souls being robbed, any number of factors led us to the moment that we struck it rich or were set back to zero.
Every action, decision, or behavior in RUST is a psychological exercise. We pick our base locations based on anticipated outcomes, we enter or avoid monuments because of self-impulse and intuition, and we even choose our allies or enemies based on past personal experience and feelings. Why should raiding be any different? 
Today, we are taking a closer look at some of these actions that we choose to take or for which we choose to persecute others due to their undertaking. Because no two persons are alike, this is not a guarantee that engaging in this will get you online raided, and in some cases, will, in fact, ensure that any raid coming is during the wee hours of the night.
Here are 10 ways you can avoid or incite a raid in RUST:
1. Attention-seeking behavior
One often overlooked, often quite 'cringe' factor that goes into deciding who and what to raid is the lengths an individual or team will go to in order to solicit public attention. This can range from simple trash talk in general chat to far more serious voice communication insults and slander outside an enemy base.
In most circumstances, this attention-seeking is unwarranted for any purpose other than some form of perverse recognition. Other times, it is a gut-reaction response to winning or losing an altercation. Whatever the reason or rationality, attention-seeking behavior has to rank near the top of our list of reasons a team might target or be targeted for a raid hit.
2. Door & roof camping
If you were to take all the bad attributes of attention-seeking behavior and manifest them into something far more annoying and poignantly targeted, you'd have door and roof camping. Any number of popular content creators' video libraries will have at least a few entries about this behavior and the repercussions that manifest as a result.
We all disagree on where we draw the line on a great many topics, from freedom of speech within our gaming communities to interpretations of rules and administrative liberties, but most remain united on this topic above all else; these campers of doors, roofs, and towers need to be dealt with.
Because there is such a universally sound voice against this behavior, it is fair to say that someone is getting offline raided very soon, whether you're the person being camped or doing the camping.
3. Bigoted speech
There is a marked, very clear difference between trash-talking an individual or group in the traditional RUST sense and speaking to or being spoken to with language infused with genuine, hateful speech and malice. Aside from violating the Facepunch Policy, slander and slurs go beyond the scope of the aforementioned attention-seeking behavior.
Words spoken to tear down or belittle others, regardless of motive or context, have consequences in both the real and virtual world. What might get you into a physical altercation in real life will quickly get you raided and ultimately banned from the RUST gaming platform. Don't be that person.
4. Willful ignorance
This is a multifaceted category that might leave some scratching their heads. Ignorance, by definition, is just the act of not knowing something. It isn't a crime to be ignorant to things not yet learned, and it certainly is relatable to everyone else currently more learned about a topic than you. Willful ignorance, however, is a bit different.
In RUST, this can take on a few different forms, such as seeing a huge clan base in the snow and believing that they won't mind you putting down roots right at their doorstep. It could be something as simple as building your base with an open-access roof and no internal doors. You aren't verbally asking to be raided, but in a way, many will view this as an open invitation to do it anyway.
One of the best examples of this, from an admin point of view, is willfully ignoring server rules. While most good servers have things like team enforcement rules automated, some teams attempt to circumvent this daily. In many situations, fellow players will catch onto this before the admin team takes matters into their own hands. Never miss an opportunity to educate yourself on the details of your chosen time investment. It will aid you greatly later in ensuring that this investment doesn't turn into a waste.
It can't be overexpressed enough, recognizing that where you put down your base will greatly impact your wipe. Owners of small, four rockets-to-core bases placed down on large, flat, desirable land should not be surprised when they wake up on the beach.
5. Server-killing intent
Every story has two or more sides, and RUST is no exception. Despite their size, many people regard their teams as the victims in any scenario. Other server tenants regard that team as a Zerg because of it. While we aren't advocating for or against the concept of a Zerg, there is no argument that certain groups of individuals detract considerably from the lifespan of a server's wipe cycle more than they contribute.
These teams are often responsible for mass raids, followed immediately by griefing those bases and casting a deaf ear to the teams they are running off. They dominate every monument, control every world event and genuinely disregard the game experience of anyone that isn't on their team. While there is absolutely nothing wrong with this playstyle (server rules pending), don't be surprised if you find yourself targeted at some point either by them or because you were counted as a member amongst them.
6. Betrayal
Everyone says that the first rule in RUST is Trust No One. There is a lot of truth in that statement. Failure to trust can cost you more than casting aside would-be allies in some circumstances.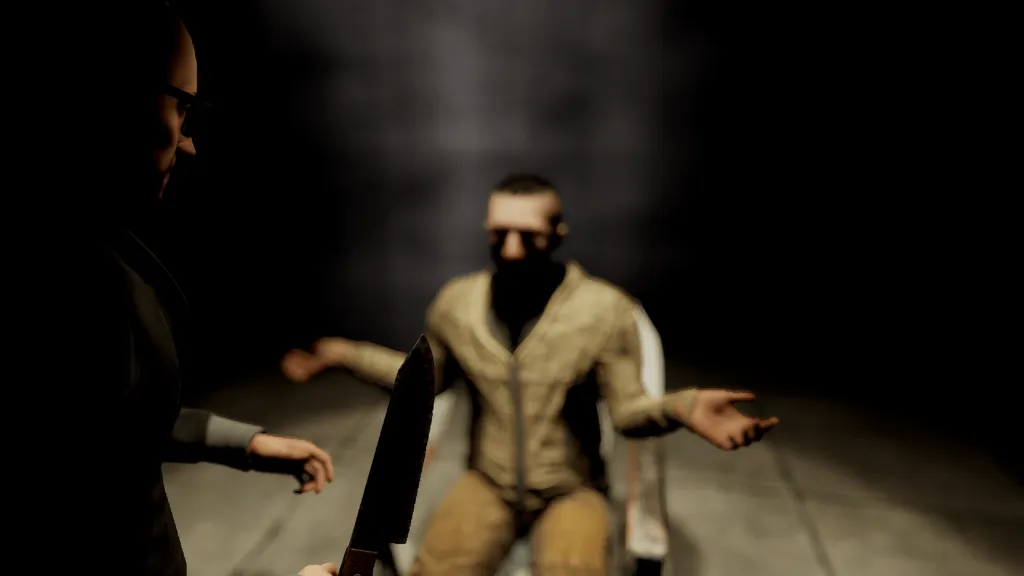 Whether it is casting a blind eye as your close neighbor is being raided or deciding that you've carried your team far enough and wish to venture out on your own… Be observant, take calculated risks, and don't betray lest ye desire betrayal. Gaining a reputation as an 'Insider' can follow a Steam account from server to server. Covering your trail is probably a good idea if you intend to go down this route.

7. "Rat" behavior
Just as a preface, yes, both door and roof camping have a considerable amount of overlap with this topic, so the same implications hold true. However, being a 'rat' in rust goes beyond just sitting on a roof or at an enemy door. It's more of a lifestyle than a specific action. You embody no risk, high-reward gameplay to the fullest, camping in bushings, gas stations, and even water depots just waiting for a target to present itself.
Rats traditionally are viewed as owning very small, poorly constructed bases in 'grub zones,' although this isn't always true. With a bit of overlap into the willful ignorance category, it is important to remember that while you might not partake in this behavior yourself, others might still raid your base because you are nearby those that do.
8. Reading the room
Karma in RUST is a thing; honestly, there isn't much one can do to avoid it. Sometimes the actions of others fall on you, and sometimes actions you take might fall on others. There isn't much rhyme or reason, so we all trudge toward wipe day the best we can.
However, some actions nudge this negative Karma towards your doorstep, such as becoming 'known' to enemies. Players that aren't overly stealthy that join in on conversations that they aren't otherwise invited to, or that dash headlong towards every Bradley or Patrol Helicopter debris site are, knowingly or not, putting themselves out there to be dealt with.
While these things shouldn't be discouraged, it is important to maintain at least a bit of anonymity (especially concerning your base location) if you're challenging (or trying to get into) the same clans on repeat.
9. Oversharing
Regardless of the reason, whether newness or a desire to make friends, giving out information in RUST, especially regarding your base location, is never a good idea. The smallest slip like "I live by the Supermarket" can lead your rivals straight to your doorstep.
An often overlooked part of this is the names of Vending Machine shops. If you want to be raided, place one of these stationary advertisements in your core, fill it with rockets, and turn on broadcasting. If you want to slip under the radar, maybe be as vague as possible.
Players constantly asking 'who is on Large' or on cargo are also painting a target on their back. Groups that do these events or monuments don't take kindly to their actions being broadcast to the whole server, so unless you're itching for an offline, it is best to recognize these questions as relatively taboo.
10. Squandering learning opportunities
Poor Kenny and Steve… 3 nights in a row, someone has soft-side eco raided into their base, and 3 days in a row, they've replaced the same wall wrongly facing the same way. Unfortunately, RUST punishes those that don't learn from their mistakes the first time. The wolves therein have relatively no remorse for fleecing the same flock over and over, so long as the sheep don't learn from their mistakes.
We will all make mistakes from time to time, sometimes even twice. If we don't take anything away from these free lessons that others teach us, we'll just become a part of another flock on the next server we move to. Wolf up, become the hunter.
Final thoughts
No one can say for sure that every person that commits a negative action will meet their comeuppance. Maybe it isn't for us to question why this is. I certainly know that in the time spent over our RUST adventures, everyone catches that revenge raid sooner or later.
If there is a specific topic or subtopic in this article that you would like more elaboration or illumination on, please reach out to us via our Discord, and we would be honored to expand on it. Be good to each other, always.